Last week Wednesday Lozier+CASI kicked off a two-day trade show at CASI's facility in Frisco, Texas. The NEXT Self-Checkout (SCO) conference brought together the industry's premier providers of front-end technology for a boutique event designed to make retailers SCO implementation journey as simple and seamless as possible.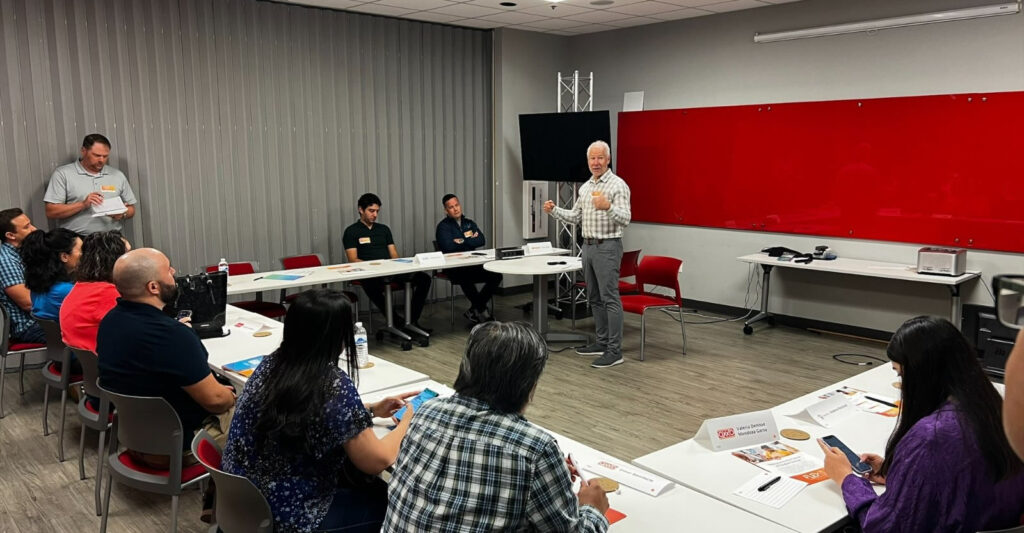 "Some retailers struggle with the transition to self-checkouts and may default to their legacy provider for POS solutions, so Lozier+CASI hosted a trade show," said Business Development Representative Mark Jones. "Our goal was to show retailers alternatives that could give them best in class hardware, with a more holistic approach to how self-checkouts integrate into their merchandising. Then topped it off with some great BBQ."
Retailers at the event had opportunities for one-on-one consultations with industry experts and a chance to network. Jones said the event was challenged with last-minute schedule changes and greater than 100 degree temperatures, but everyone worked as a team to pull off the event.
"The team from Lozier, Dana Stochl, Ingrid Rosario, Tyler Holm, and the whole CASI team pivoted multiple times to make this event appear to run smoothly for all of our retail attendees," Jones said. "This was our first event of this kind, and we plan on tweaking the format and growing this into a dynamic, technology event focused on self-checkouts. We want retailers to be clamoring to get an invite for the next one."
Jones also mentioned that the event was a success along other fronts with Lozier+CASI connecting with great retailers that he hopes turn into partnerships for growth for the companies' self-checkout footprint.