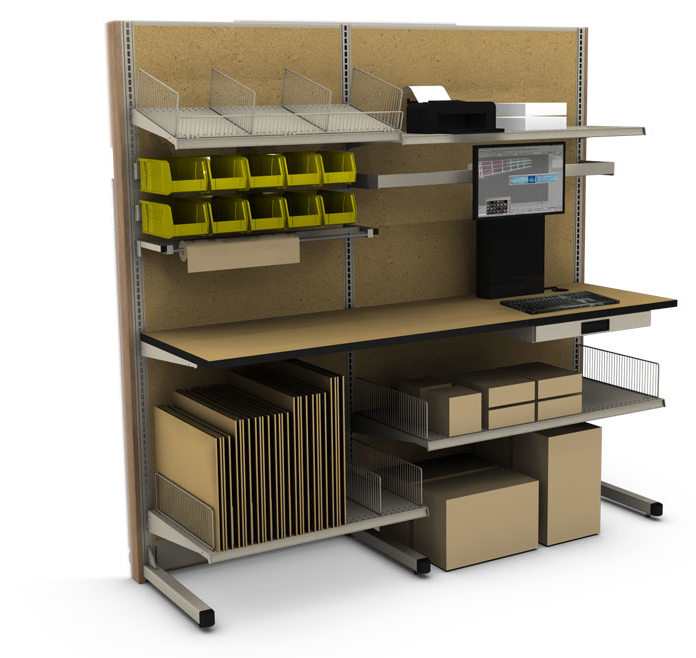 Handle online purchases quickly and efficiently with a Pack and Ship Station. Created using two standard Gondola Wall Sections with T-Legs and outfitted with Gondola Accessories. Work surface has a laminate countertop and suspended drawer for secure storage.
TL Shelves with Standard Wire Fencing
Plastic Bin System with Mounting Bars
*Lozier conceptual drawing includes catalog and customized products. Please contact sales representative if interested in this concept.