https://www.lozier.com/products/casi-conveyor/
 Made in America, the CASI-Conveyor provides a durable and efficient solution for your conveying needs. Our expertise in manufacturing and engineering provides maximum efficiency in production, ensuring the best lead time in the industry at an affordable price.
Durable, Flexible, Efficient
Our CASi-Conveyor expands and contracts for easy mobility and storage and includes adjustable variable speed settings up to 132 feet per minute. Our robust design with precision robotic welds has capacity for up to 100 lbs/per linear foot.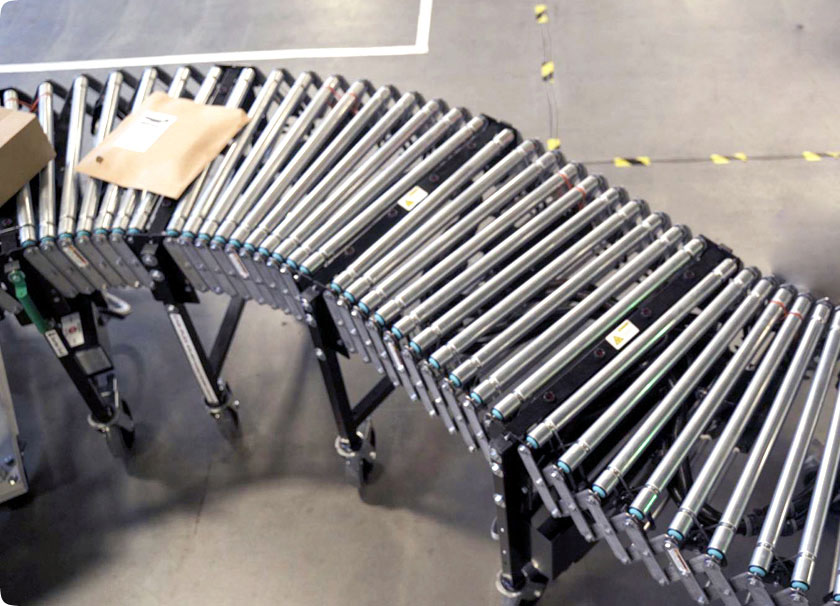 DURABLE
Robust Design
Capacity up to 100 lb/linear ft.
Precise construction with robotic welds
Laser cut components
FLEXIBLE
Modular construction
Designed to fit your needs
Compact storage
Adjustable heights
EFFICIENT
Maxmize productivity
Variable speed settings
Energy efficient 24-Volt
8" Locking casters for easy mobility
Other Solutions Compatible to Casi-Conveyors
These additional products build the perfect solution to your conveying needs.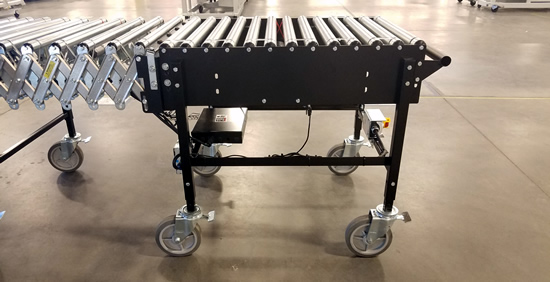 The End-Loading Module (ELM) is a rugged section of conveyor designed to withstand the repeated heavy impact of unloading materials onto the conveyor. When attached to Lozier's Transport or Accumulation Flexible Conveyors, the ELM protects your investments and extends the life of your conveyor.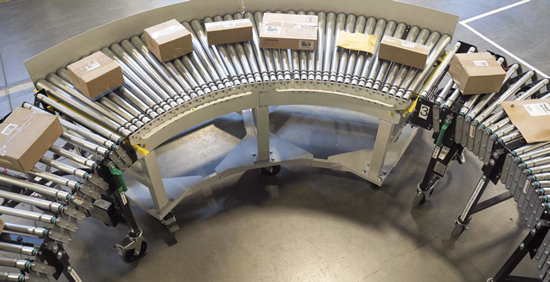 This curved section of conveyor has tapered rollers and a high guard rail. Identical Phoenix female connectors at each end ensure the conveyor is bi-directional. The Ridgid-Curve Conveyor may also run as a gapper if required by programming separate zones to run at different speeds. Choose this option if you have a very tight workspace and require packages to convey at right angles.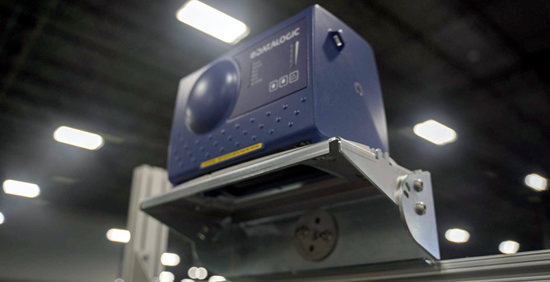 Our optional Scan Halo includes a 1D Datalogic scanner for reading package barcodes, which is necessary for counting and sorting SKU's. The scan tunnel is the brain of your conveyor line and where AC power and control signals emanate.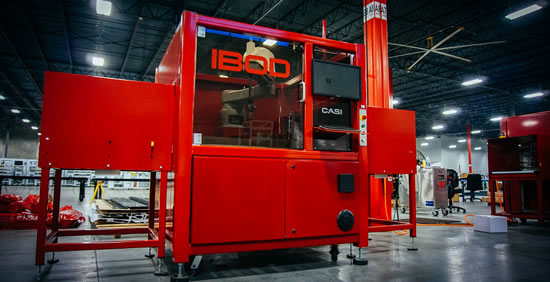 The patented Intelligent Box Opening Device (IBOD) is an inline, pass-through box opener for automating manual box cutting operations. Each IBOD has built-in intelligence, dynamically measuring the size of every incoming case in real-time to automatically find the programmed cut lines. Boxes can be fed in pre-set size order or in mixed order without the need to run same-size batches.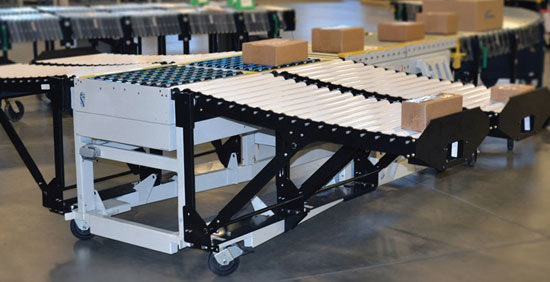 Our automated sorting products are the perfect solution for your receiving area. Scanning, manifesting, and sorting incoming products automatically increases efficiency and accuracy in receiving.
We're proud to be known throughout the industry for our commitment to quality, service, and value. We look forward to learning more about how we can support your needs.