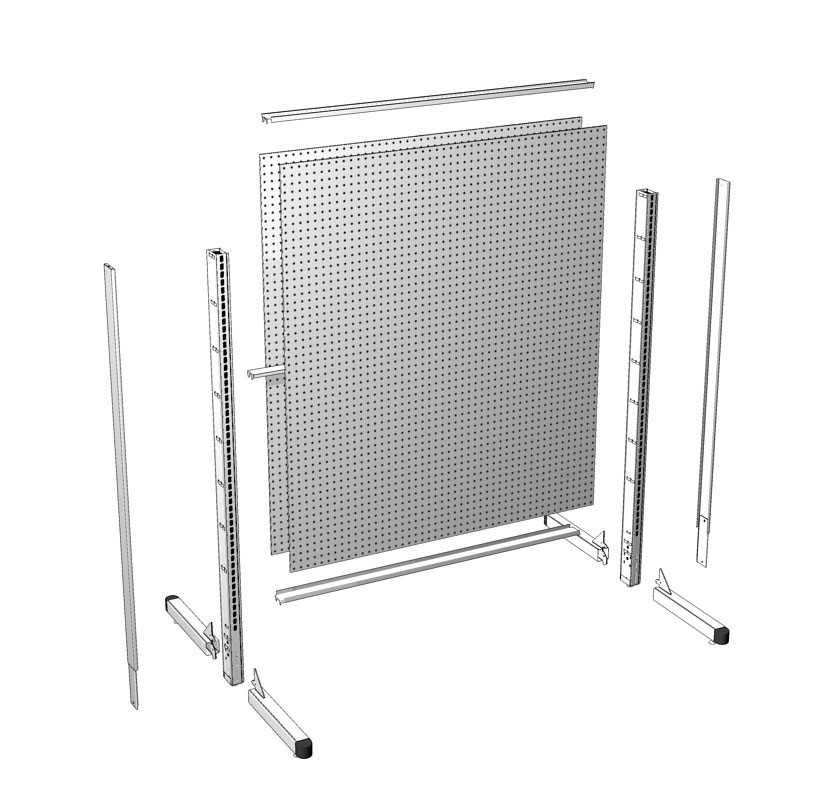 Roll over image to zoom in.
Product Details
Converts Display Shelving Wall or Island into a no-deck unit
Installs on any length Wall or Island run
Consists of 2″ sq. tubular T-Leg with leveler
COMPONENTS
Uprites
T-Leg Uprite End Trims
Top Rail
Bottom Rail
Center Rail
Splicer Rail (if applicable)
Removable Leveler T-Legs
Backs
ORDERING INSTRUCTIONS
Order desired number of Wall or Island Sections without base brackets, base fronts, decks, base end trims or uprite end trims. Order 1 extra uprite to finish off the run. (see Gondola System section for gondola components)  Add one Leveler T-Leg for each wall and two for each island section. Also, order one or two additional respectively for end of run.
Order two T-Leg uprite end trims
Wall Run

T-Leg Depth

Max. Uprite Height

13″
66″
16″
84″
19″
96″
22″
120″
For Islands, any combination of Leveler T-Legs can be used with any Lozier Uprite.