Pallet Rack Beams
Part Number: LPRB
Pallet Rack Beams
Part Number: LPRB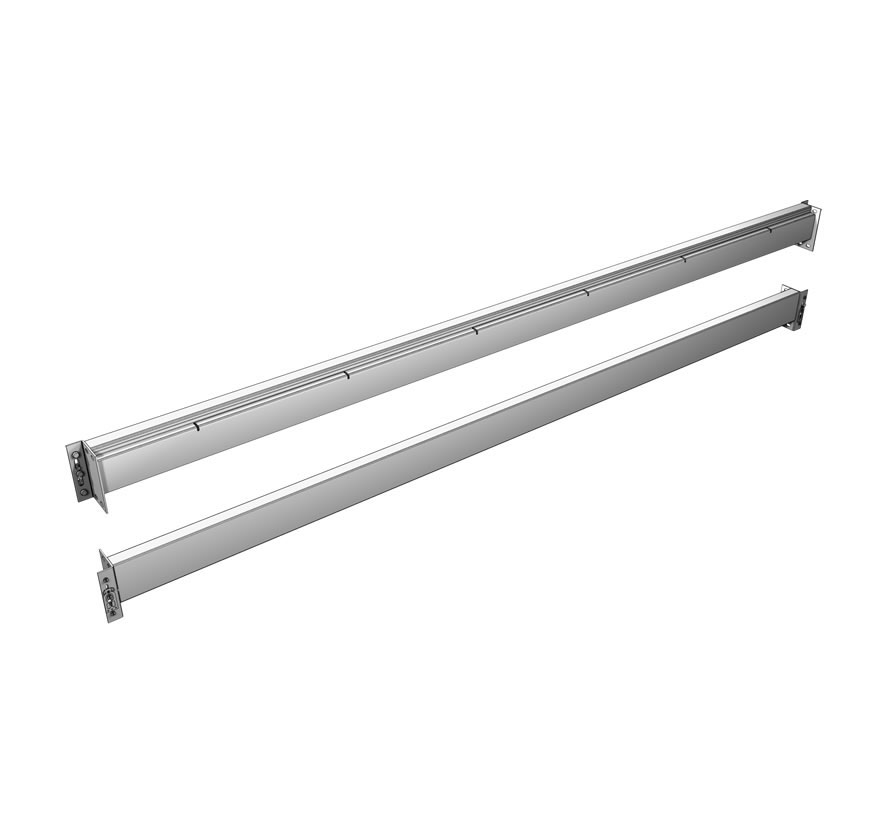 Roll over image to zoom in.
Product Details
Available in multiple lengths and capacities
Features a 7/8″ deep step with slots for positive shelf support location
End clips have three heavy duty studs and a spring locking mechanism on the Beam clip
Nominal lengths correspond with the opening between Uprite frames
PALLET RACK BEAM LOADING EXAMPLE
Beams will be 8 ft. long and require a 6,000lb load capacity per pair. An excerpt from the beam capacity chart shows that the Pallet Rack run will require a 96″ long beam with a height of 4.5 inches. Always select a beam with capacities equal to or greater than planned loading.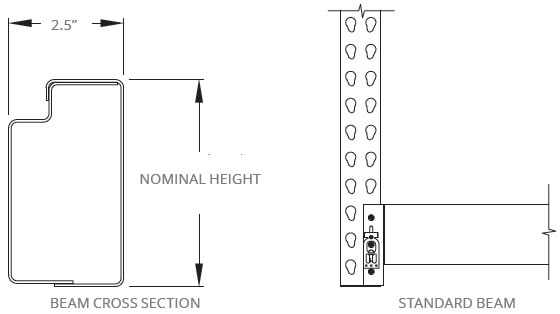 (

Beam capacities based on even weight distribution )

Length

Height
Capacity Pair (lbs)
48″
4.5″
10,000
6.0″
16,000
96″
4.5″
6,000
6.0″
9,000
99″
4.5″
5,300
6.0″
8,800
108″
4.5″
5,300
6.0″
8,000