Import/Export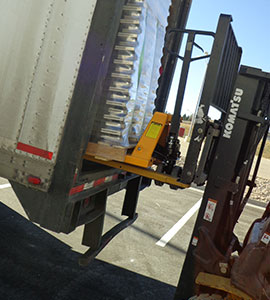 In addition to our US manufacturing and distribution facilities, Lozier has a robust import program that can expand your options and your budget. Whether your program is 100% import or a blend of domestic and import items, you'll have the convenience of working with a single source.
Our fully-staffed procurement team has years of experience working with facilities in China and Taiwan. We've built relationships with these long-term, strategic partners and count on them to deliver as promised. Plus, we're in touch through weekly conference calls and frequent ongoing travel.
Apparel racks, mixed materials fixtures, hardware, accessories and more are created by our in-house design and engineering teams and produced domestically or by our import partners in conjunction with your needs.
Lozier also delivers our products to countries around the globe, assisting customers with international expansions and working with international franchisees. Whether you need shipments direct to stores or to distribution facilities, our team will handle all the details.
Save
Save
Save
Save