Support & Logistics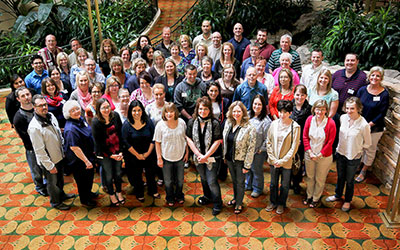 Deliver what you promise. It sounds simple, but it takes a company-wide commitment to quality and service to make it happen. That's why at Lozier, customer service isn't confined to one department—it's a key priority throughout our organization.
As a Lozier customer, you have a team of product experts to help with each step of your order. Our services are comprehensive—we work with you from the initial design conception, throughout the production process, to installation and beyond. Your sales representative will coordinate with your account manager and all the internal teams involved in designing, building, shipping and installing your fixtures. This ensures all parties are in sync and informed on project details.
Lozier's multiple distribution points allow us to cut transportation costs and increase speed to market. That flexibility helps us easily support national rollouts. Through global sourcing, we're able to bring more fixture options to you at cost-effective rates, maintaining quality control of materials.
All these pieces working together ensure the right products are at the right place on time and on budget. We know how important this is to your business…and to ours.
Save