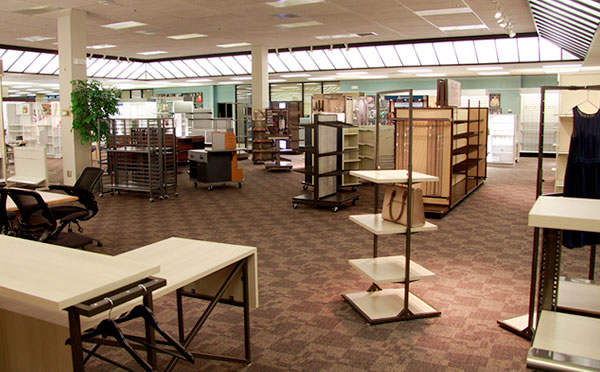 Lozier Showroom
Ready to explore some new ideas?
Visit our 6,500 sq. ft. showroom and see a sampling of our work! From classic gondola shelving to specialty retail fixtures, we'd love to show you our capabilities in person. We've designed this area to be an interactive space where you can work with our store design and product management teams to create solutions that meet your merchandising needs. Come see for yourself what Lozier has to offer!
Talk to a Sales Representative
Need more information or want to place an order? Contact your Lozier sales representative. If you're new to Lozier, let us know how to reach you and we'll get the right person in touch.
Get Product Updates
We're always creating new solutions so we can serve you better. Sign up to find out the latest news about our products and capabilities.
Save
Save
Save
Save
Save
Save
Save
Save