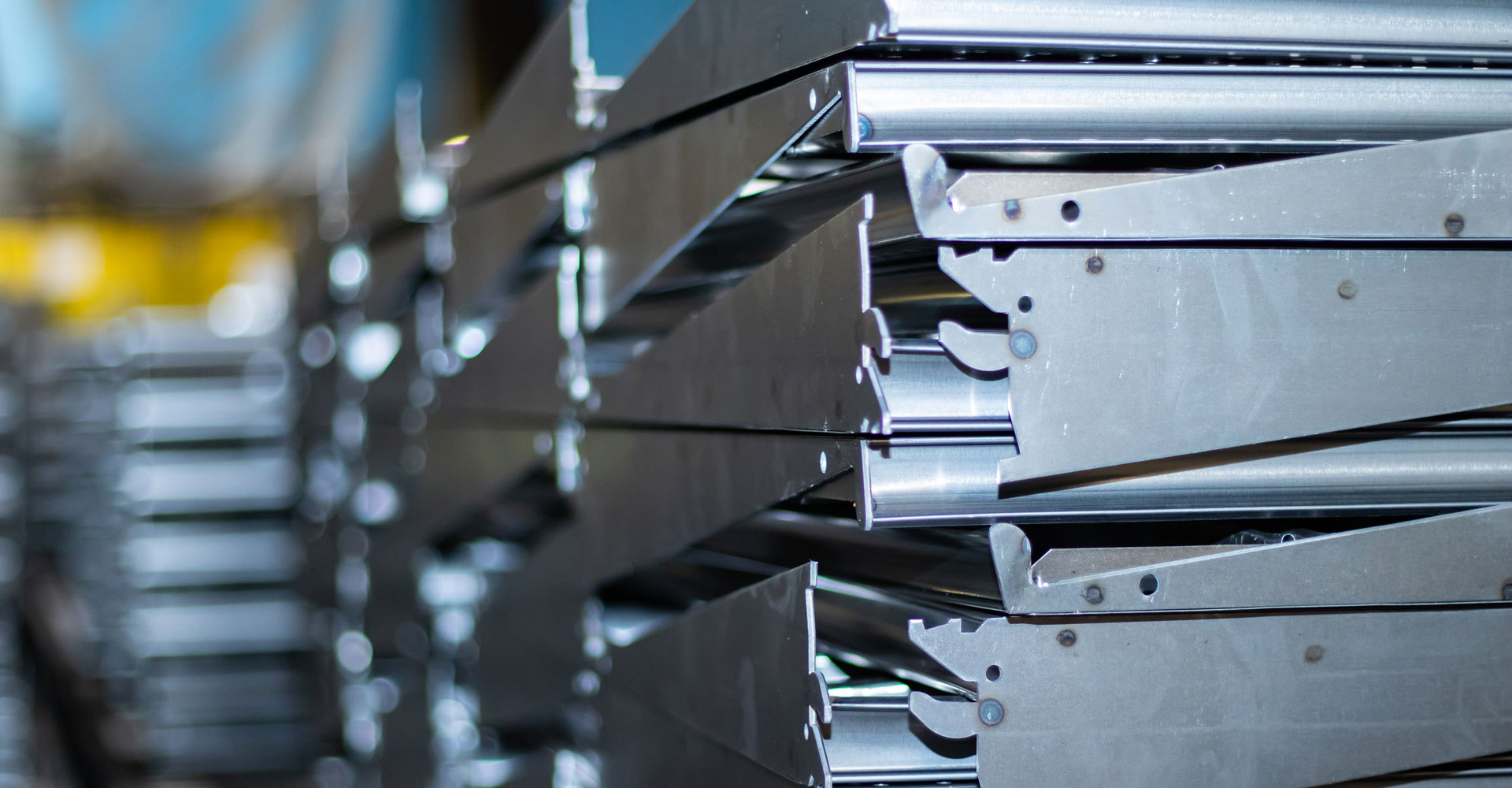 Terms and Conditons of Website
Terms and Conditions of Website
Lozier Corporation Terms and Conditions for Use of Website
The rules and regulations in these Terms and Conditions apply to all visitors or users of this Site. The terms "we", "us" or "our" shall refer to Lozier Corporation ("Lozier"). The terms "you", "your", or "User" shall refer to the individual or entity who accepts these Terms and Conditions. Lozier operates www.Lozier.com (the "Site") to provide online access to information about Lozier and the products, services, and opportunities we provide. By using the Site you agree to these Terms and Conditions. If you do not agree with these Terms and Conditions, please do not use the Site.
Lozier may change these Terms and Conditions at any time. Your continued use of this Site after such changes are implemented constitutes your acknowledgement and acceptance of the changes. Please consult these Terms and Conditions regularly.
The Site collects certain aggregate and non-personal information through Google Analytics to enable us to improve the experience and information we provide visitors. By using the Site and agreeing to these Terms and Conditions, you consent to Lozier's use of cookies in accordance with the terms of Lozier's Privacy Policy.
Restrictions on Use
Lozier owns or licenses all material included on the Site (the "Content") such as text, graphics, logos, images, photographs, audio/video files, digital downloads and software. The Content is copy righted and/or trademarked and protected by U.S. copyright law. Modification or use of the Content except as expressly provided in these Terms and Conditions violates Lozier's intellectual property rights.
You may download, print, distribute and use pages from the Site for your own informational purposes or as related to your commercial dealings with Lozier. Any copies of documents or pages from the Site must not alter the original Site content and must include the Lozier copyright notice.
The Site may contain links to third party sites. Access to any other Internet site linked to this Site is at the User's own risk and Lozier is not responsible for the accuracy or reliability of any information, data, opinions, advice or statements made on these sites. Lozier provides these links merely as a convenience and the inclusion of such links does not imply an endorsement.
You may link to this Site provided that the link does not falsely imply or suggest that Lozier has endorsed or is affiliated with the linked Site. (Lozier approved Stocking Distributors are welcome to link to the Lozier Site.)
Users of the Site must not:
1. Attempt to circumvent the security systems of the Site or attempt to gain unauthorized access to services, materials, other accounts, computer systems or networks connected to any Lozier server.
Attempt or use the Site in furtherance of or with intent to commit any fraudulent or other illegal activities, or otherwise in violation of any applicable law, regulation, legal agreement or Lozier's published policies.
Upload or submit any data or information that contains viruses or any other computer code, corrupt files or programs designed to interrupt, destroy or limit the functionality or disrupt any software, hardware, telecommunications, networks, servers or other equipment.
Use the Site in a manner that is abusive of Lozier programs, other users' access to the Site, or other information on the Site.
You agree that your access and use of the Site shall not violate the restrictions set forth in these Terms and Conditions, as it may be amended from time to time. You agree that your use of the Site shall comply with all applicable law at all times.
Restricted Access
Access to certain areas of this Site is restricted. Lozier reserves the right to restrict access to other areas of this Site, or indeed this entire Site, at Lozier's discretion. If Lozier provides you with a user ID and password to enable you to access restricted areas of this Site or other content or services, you must ensure that the user ID and password are kept confidential.
User Account
Where you have created an account in the Site, you confirm that the account information you have provided is truthful and accurate. You must keep your account password and information confidential and not share it with any other person. If you lose your password or become aware of access to your account other than by you, you agree to notify Lozier immediately. If you become aware of or should reasonably know about use of your password or account by any person other than you, and if you do not notify Lozier immediately of such use, you will be responsible for any and all liability incurred by Lozier or any other user of this Site due to unauthorized use. If Lozier believes that your account has been compromised, Lozier may require you to update your password. Further, Lozier may suspend or limit the use of your account. In the event Lozier reasonably believes that your actions affect other users or third parties, Lozier may warn such other users or third parties. Lozier may also investigate any perceived misuse of your account, refer matters to law enforcement, and/or take other legal action.
Intellectual Property
The trademarks, logos and service marks ("Marks") displayed on this Site are the property of Lozier or other third parties. Users are not permitted to use these Marks without the prior written consent of Lozier or such third party which may own the Mark. Lozier is a registered trademark of Lozier and/or its affiliates.
Links to Other Websites
Links on the Site to third party websites or information are provided solely as a convenience to you. Lozier does not endorse such sites and is not responsible for their content. If you decide to access any of the sites linked to this Site, you do so entirely at your own risk.
Disclaimer
Although Lozier has attempted to provide accurate information on the Site, Lozier assumes no responsibility for the accuracy of the information. Lozier may change the services, programs or products mentioned at any time without notice. Mention of non-Lozier products or services is for information purposes only and constitutes neither an endorsement nor a recommendation.
THIS SITE IS PROVIDED BY LOZIER ON AN "AS IS" AND "AS AVAILABLE" BASIS WITH ALL FAULTS. LOZIERMAKES NO REPRESENTATIONS OR WARRANTIES OF ANY KIND, EXPRESS OR IMPLIED, INCLUDING, BUTNOT LIMITED TO, THOSE OF MERCHANTABILITY, FITNESS FOR A PARTICULAR PURPOSE AND NON-INFRINGEMENT OR ARISING FROM A COURSE OF DEALING, USAGE, OR TRADE PRACTICE. YOUEXPRESSLY AGREE THAT YOUR USE OF THIS SITE IS AT YOUR SOLE RISK. LOZIER DOES NOT WARRANTTHAT THE INFORMATION IN THIS SITE IS ACCURATE, RELIABLE, UP TO DATE OR CORRECT, THAT THIS SITE WILL BE AVAILABLE AT ANY PARTICULAR TIME OR LOCATION OR THAT THE SITE IS FREE OF VIRUSESOR OTHER HARMFUL COMPONENTS.
Limitation of Liability
Neither Lozier, any of its affiliates, directors, officers and employees, nor its suppliers shall be liable for any INDIRECT, SPECIAL, CONSEQUENTIAL, OR INCIDENTAL DAMAGES INCLUDING, WITHOUTLIMITATION, LOST PROFITS OR REVENUES, COSTS OF REPLACEMENT GOODS, LOSS OR DAMAGE TODATA ARISING OUT OF THE USE OR INABILITY TO USE THIS SITE OR ANY Lozier PRODUCT, DAMAGESRESULTING FROM USE OF OR RELIANCE ON THE INFORMATION PRESENT, EVEN IF Lozier OR ITSSUPPLIERS HAVE BEEN ADVISED OF THE POSSIBILITY OF SUCH DAMAGES.
International Use
User's access to this Site is governed by all applicable federal, state and local laws. All information available on the Site is subject to U.S. export control laws and may also be subject to the laws of the country where you reside.
Lozier makes no representation that materials on this Site are appropriate or available for use in locations outside the United States. Access to this site from countries or territories where such access is illegal is prohibited.
Governing Law
These Terms and Conditions shall be construed by the laws of the State of Nebraska, without regard to its choice of law principles or the laws of any other state or country. You agree that the federal and state courts located in Douglas County, Nebraska shall have exclusive jurisdiction and venue over any action brought to enforce the rights and obligations in or arising from these Terms and Conditions and you irrevocably submit to the jurisdiction of such courts.
Entire Agreement
These Terms and Conditions constitute the entire agreement between you and Lozier with respect to this Site and supersede all prior agreements and understandings, whether written or oral, with respect to the subject matter of these Terms and Conditions. If any term, provision, covenant or restriction of these Terms and Conditions is held by a court of competent jurisdiction or other authority to be in valid, void, unenforceable or against public policy, the remainder of these Terms and Conditions shall remain in full force and effect and the unenforceable portion will be construed in accordance with applicable law as nearly as possible to reflect the original intentions of the parties.