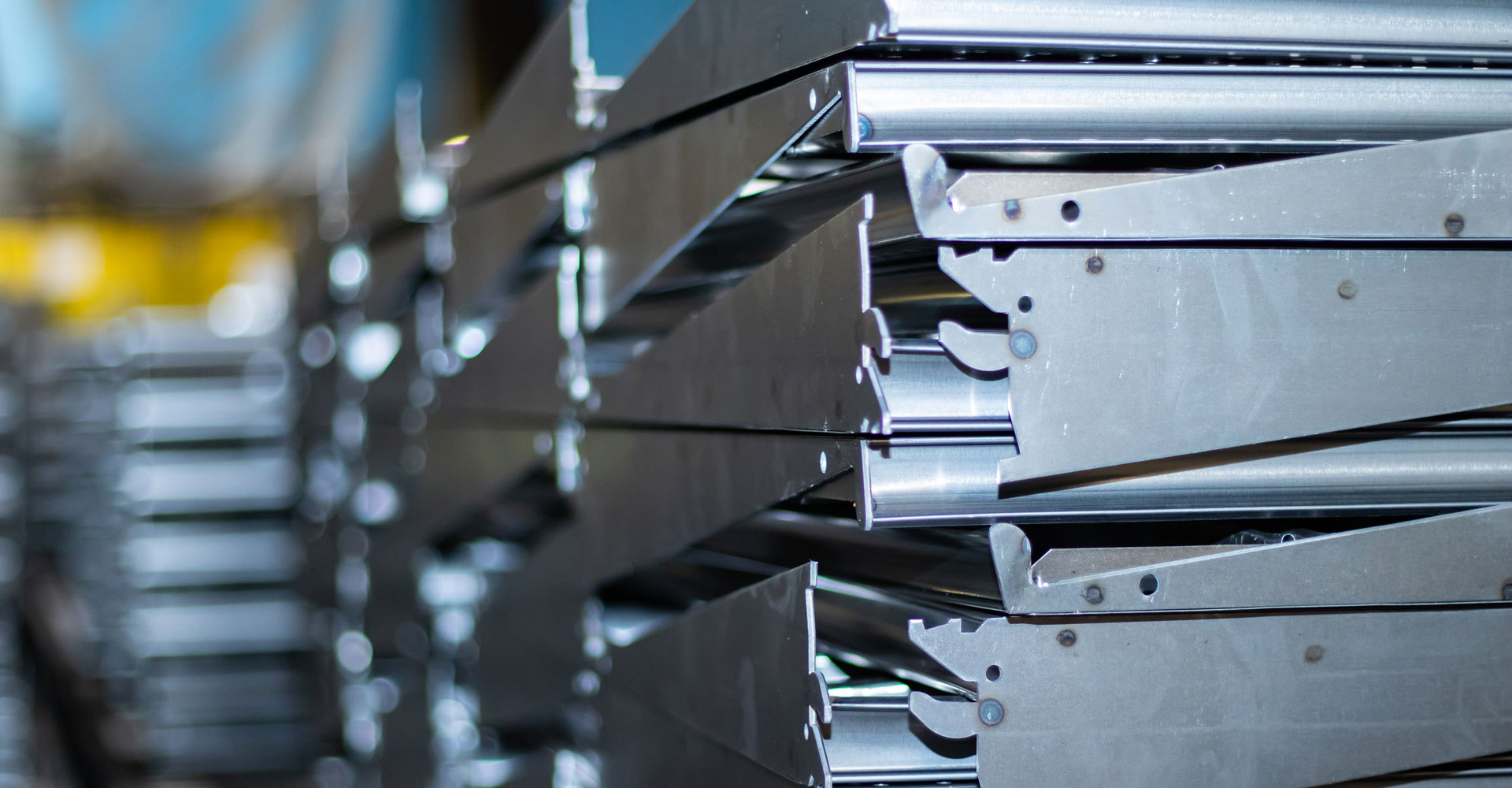 Terms and Conditons of Sale
Terms and Conditions of Sale
Acceptance
All orders, contracts, and agreements are subject to the acceptance and acknowledgement by Lozier at its corporate headquarters in Omaha, NE. Lozier may reject any order. Customer must submit a valid purchase order prior to acceptance by Lozier. The terms and conditions set forth below supersede any provision contained in any order, confirmation, or other document of the Customer, and the rights and obligations of the parties are governed exclusively by the terms and conditions herein. Lozier's acceptance of Customer's purchase order is expressly conditioned upon Lozier's written consent to any different or additional terms, and Lozier objects to any such additional or different terms proposed by Customer.
Prices
All prices are subject to change without notice. Due to significant fluctuations in raw material prices, all prices listed herein and quoted are subject to quarterly surcharges as needed for raw materials pricing escalation. Lozier will provide notice at least 45 days prior to the new/revised surcharge rates. The surcharge rate is based on the date Lozier received the purchase order and will be held for that quarter and two additional quarters; if a purchase order remains unshipped after these two additional quarters, the purchase order must be adjusted to the most current surcharge rate. Prices are exclusive of all taxes and freight charges. When applicable, taxes and/or freight will be added to the invoice as a separate line item. If any tariffs are imposed by government agencies, such tariffs will be charged to the Customer. All prices are for payment in US dollars by ACH or wire transfer.
The Customer will receive acknowledgement of his/her order, showing prevailing prices at the time the order is processed. All quotations automatically expire at the end of 30 days (unless specified otherwise) and are subject to termination by notice within that period.
Terms of Payment
One of the following terms or combination thereof can be used to pay for an order:
Cash/payment-with-order.
Mastercard, Visa, American Express – Net 5, date of shipment
Net 30, date of shipment (requires credit approval). It is our policy to extend Net credit terms to qualified applicants only. These terms may be withdrawn at any time.
Customer shall notify Lozier in writing of any dispute with any invoice within 15 days from the date of such invoice. Customer shall be obligated to pay all due and undisputed amount within 30 days of the date of invoice. Both parties shall seek to resolve any disputes expeditiously and in good faith. If such dispute continues for more than 30 days, Lozier may suspend performance without penalty until such dispute is resolved.
Lozier may assess and Customer is obligated to pay a monthly interest charge of 1 percent on all overdue balances. Payments will be credited first to accrued interest charges and next to the unpaid balance. Customer shall be responsible to pay Lozier any collection or legal fees, including but not limited to attorneys' fees and costs which Lozier incurs as a result of Customer's late payments and/or default in its payment obligations owed to Lozier. In addition to all other remedies available at law, if Customer fails to pay any amounts when due, Lozier may suspend the delivery of any fixtures, reject Customer's purchase orders, or cancel accepted purchase orders.
Force Majeure
Lozier shall not be liable for any delay in the performance of any order or contract or in the delivery of any goods, or for any damages resulting from such delay, when such delay is directly or indirectly caused by or due to fire, flood, accident, riot, act of God, war, epidemic or pandemic, governmental decree or order, strike, labor difficulties, shortage of labor, fuel, power, material or supplies, transportation delay or any other delay or causes (whether or not similar to any of those herein before specified) beyond Lozier's reasonable control.
Changes and Cancellations
Customer requested changes and cancellations are subject to approval by Lozier. Such changes and cancellations can be requested up to twenty (20) business days prior to ship date and may result in a revised ship date. Customer is liable for direct costs incurred specific to the changed or cancelled items on Customer's order.
Within twenty (20) business days of the ship date, no order changes or ship date changes can be accommodated. Ship-to location changes may be requested up to five (5) business days of the ship date.
Shipments
Freight is FOB Lozier facility. Title and risk of loss to the fixtures pass to Customer at the FOB point. Method and route of shipment are at Lozier's discretion unless Lozier is furnished with complete shipping instructions at least ten (10) days before the scheduled shipping date. Customer shall be responsible for the payment of all shipping and handling fees. This shipping and handling fee will be determined by estimation at the time of shipment. Such estimated charge will be shown as a separate line item on the invoice. If product is shipped outside of the United States, Customer shall be the importer of record and is responsible for all taxes, duties, tariffs, and any other charges for shipment outside the United States. Ship dates represent Lozier's best estimate based on current supply chain challenges and capacity constraints. Lozier is not responsible for delays in delivery caused by vendor/supplier delays beyond Lozier's reasonable control.
Freight Claims and Losses
When Lozier arranges the freight for Customer's order, it is Customer's responsibility to inspect product as it is received for damages or missing items. If the product is damaged or the delivery is missing product, Customer must sign for the shipment as 'damaged' or 'short' in order to file a freight claim. Customer must count the freight at the time of delivery and note the number of pieces that are damaged on the carrier's receipt. Do not refuse the order; orders must be accepted in order to file a freight claim. Salvage must be held for the carrier. If these steps are not followed, Lozier cannot file a successful freight claim and Customer will be responsible for the expense of replacements. Photos of damages (and related documentation) must be sent to Lozier within 5 days from delivery. If the order is an export order, depending on the incoterms, the Customer may be responsible for filing the freight claim.
Returned Goods
Returned Goods requests must be submitted to Lozier within 60 days after receipt of product. Authorization requires written approval from Lozier before return. Only stock products will be considered for return and only items in original and unbroken packaging will be accepted. A handling and restocking charge of 25% of the invoice price will be charged for all approved returns. Customer is responsible for arranging and paying for the returned freight. Submit requests to your Lozier Sales Representative.
Warranty
Lozier warrants to the original purchaser that all products manufactured by Lozier are free from defects in material and workmanship. Lozier's obligation under this warranty is limited to repairing or replacing at our plant any part or parts which shall, within one (1) year after delivery to the original purchaser, be demonstrated to be thus defective under normal use or service in climate controlled environments. SELLER EXPRESSLY DISCLAIMS ANY AND ALL IMPLIED WARRANTIES OF MERCHANTABILITY AND FITNESS FOR A PARTICULAR PURPOSE AND BUYER'S SOLE REMEDY IS LIMITED TO THE PROVISIONS CONTAINED HEREIN. No modification of this warranty shall be valid or binding unless in writing and signed by an officer of Lozier. This warranty is void if products alleged to be defective have been: (i) misused, overloaded, modified, improperly installed or used in a manner other than the intended purpose or application, (ii) altered or repaired without Lozier's written consent, (iii) stored improperly or damaged after shipment, (iv) exposed to high humidity or other corrosive environments, or (v) not promptly reported to Lozier.
Limitation of Liability
Notwithstanding any other provisions of any other agreement or in any other document, under no circumstances is either party nor any of their affiliates, officers, directors, or employees liable to the other party for any indirect, incidental or consequential damages (including without limitation, damages resulting from loss of use, loss of profits, interruption or loss of business, lost goodwill, lost revenue and lost opportunity) arising out of any of the terms or conditions of an agreement , the sale of fixtures or with respect to its performance hereunder. The foregoing limitation of liability and exclusion of damages applies even if a party had or should have had knowledge, actual or constructive, of the possibility of such damages. The foregoing limitation of liability and exclusion of damages shall apply whether a claim is based on breach of contract, breach of warranty, tort (including negligence), product liability, strict liability or otherwise, and notwithstanding any failure of essential purpose of any limited remedy herein. Lozier's total liability, including but not limited to liability for indemnity, defense, and hold harmless obligations is limited to no more than five hundred thousand dollars ($500,000).
Intellectual Property Ownership
Customer acknowledges and agrees that except to the extent provided in a separate written agreement between Lozier and customer, Lozier will retain all intellectual property rights of any kind used to design, manufacture, sell or otherwise relating to the fixtures and any of their component parts. Any and all intellectual property rights in the fixtures and any of their component parts are the sole and exclusive property of Lozier.
Tooling
All tooling used to manufacture the fixtures is owned by Lozier. Customer has no right, title, or interest in or to any of Lozier's tooling.
Governing Law
All sales shall be governed by the laws of the State of Nebraska without regard to its provisions on conflicts of law. The parties hereby agree to the exclusive jurisdiction of and that the venue for litigation related in any way to this sale shall be in Douglas County, Nebraska, where this sale is deemed by the parties to have been entered and performable.