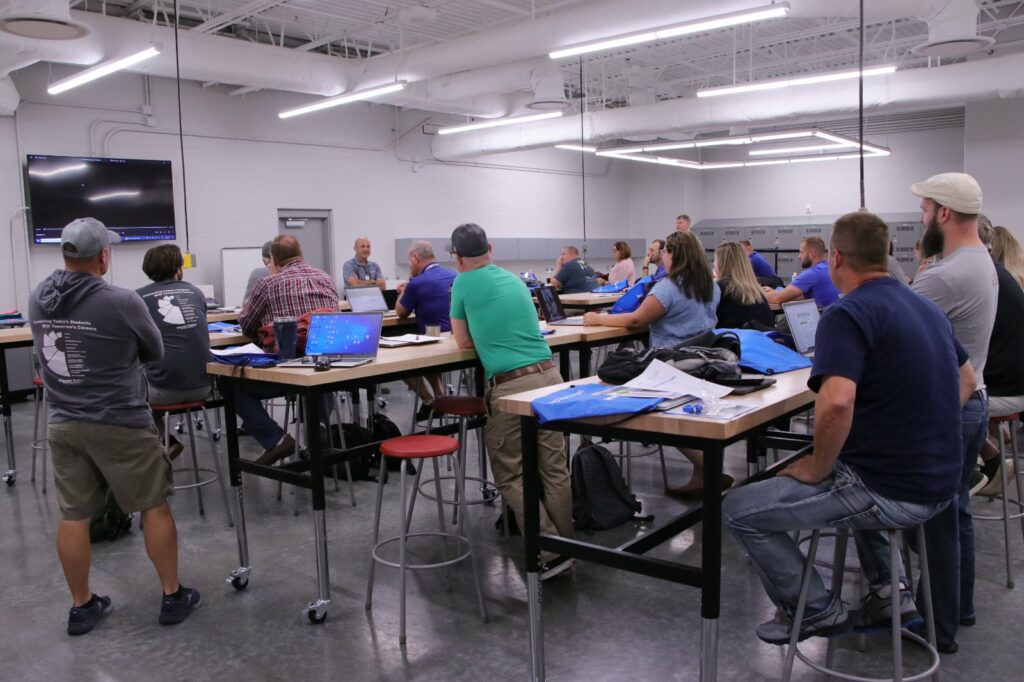 Lozier met with a group of 30 Omaha Public Schools (OPS) Career & Technical Education (CTE) instructors from every district high school Wednesday. The event, held at Buena Vista High School, was part of an all-day OPS curriculum day, hosting educators from various skilled and technical classes, including welding, mechatronics, theater and cybersecurity.
Community Outreach & Engagement Manager Ralph Kleinsmith shared about Lozier, including how students and educators can get insight into the industry through tours of the company's plants and job shadows available for students to learn more about career paths.
Lozier is a long-time partner of the Omaha Public Schools and CTE programs. In June, several Lozier employees were among the dozens honored for their part paving the path for Omaha students at Buena Vista High School.
Career Education Supervisor for OPS Jim Musil voiced his appreciation of Lozier and Kleinsmith's presence at the event in an email thanking him and the company for supporting the future careers of students in Omaha.
"Thank you again for coming out and talking to the OPS teachers," Musil said. "It's always great for them to hear from industry professionals about the opportunities for their students. I love the partnership we have with Lozier, and I have to say that you are a big part of that."