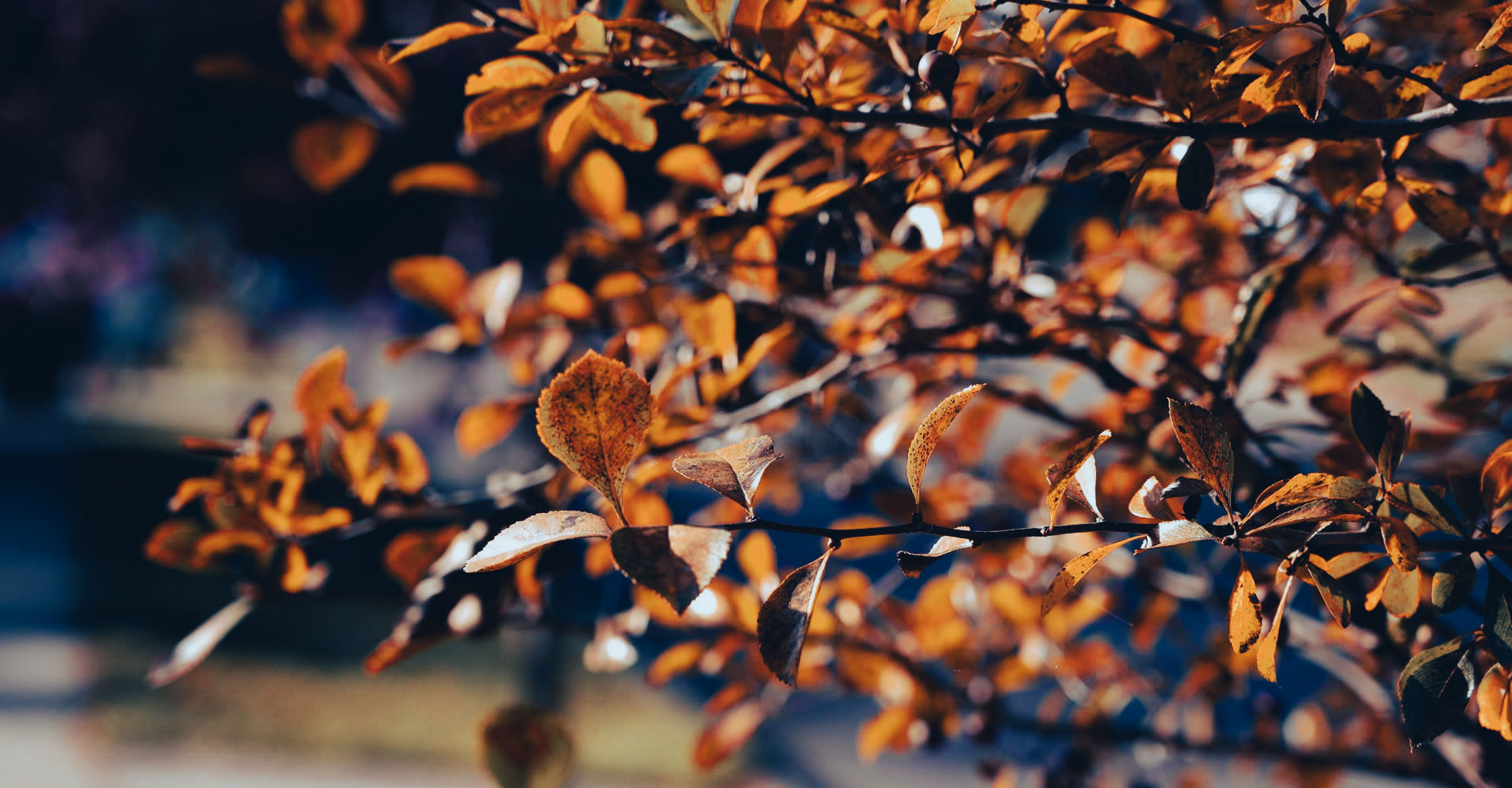 Grant Recipients
Hear stories about recipients of the Community Grant program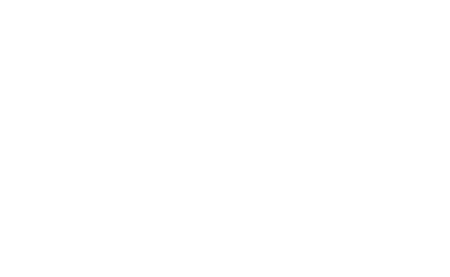 LOZIER COMMUNITY GRANT RECIPIENTS
The Lozier Community Grants benefited 40 non-profits in the five communities where Lozier operates in 2022. These organizations were chosen by a committee made up of every-day Lozier employees. Watch their stories below.
Nebraska Children's Home Society
The Nebraska Children's Home Society (NCHS) is a child-caring and child-placing agency which provides prevention and early intervention services to improve child wellbeing and foster supportive family relationships
Wings of Hope
Wings of Hope Cancer Support Center provides programs and resources to cancer patients, survivors and partners.
Stable Grounds
An alternative method to traditional therapy, Stable Grounds aims to provide Middlebury children hope for the future with healthy hearts and minds.
RETA Clinic and Family Resources
RETA Clinic and Family Resources supports families and parents-to-be in Elkhart County, Indiana. The Lozier Community Grant will provide Positive Parenting Program training for a volunteer parent coach, expanding the group's ability to meet educational needs.
Lacasa
Lacasa is a community development corporation in Elkhart County, Indiana, with six lines of operations, including: financial empowerment, community building and engagement.
Habitat for Humanity
Habitat for Humanity of Elkhart County exists to bring people together to build homes, communities and hope. Its homeownership program helps low to moderate-income families build their own homes and attain an affordable mortgage.
Five Star Life
Five Star Life aims to change the face of culture in children by changing their mindsets. They believe that at the core of each person's success or failure is mindset.
Babies Basic Needs
Babies Basic Needs has a simple mission: ensure no child goes without basic needs. Started after volunteering at the Middlebury Food Pantry, Kelsey Tubbs, Founder and CEO, noticed that many of those who needed food also asked to items for their babies.
Center for Healing and Hope
The Center for Healing and Hope serves a unique intersection of population in northern Indiana, offering medical and advocacy services to the community, largely targeted at the area's immigrant community.
"We want to help parents, just be happy, be healthy and have good relationships with their kids."
-CAPS Parent Aide Director Audrey Evans
Loveway
LoveWay is a volunteer-driven animal therapy facility in rural Middlebury, partnering those with
special needs alongside horses.
Middlebury Food Pantry
Every week, 80 to 120 individuals and families visit the Middlebury Food Pantry, receiving emergency meals and hygiene products. Meal kits are designed to maximize sustenance, meeting basic nutritional and dietary needs.
Child and Parent Services
CAPS is a nonprofit organization working to make sure children live free from abuse and neglect. Volunteers and experts offer educational opportunities, family advocacy and interventions to establish safe and nurturing relationships for children and their families.
Least of My Brethren
The goal of Least of My Brethren is to reach individuals living on the street to fulfill survival needs such as food, clothing, sleeping bags and tents.
Metro Area Youth Foundation
The Metro Area Youth Foundation (MAYF) raises money to provide financial support to families with a child battling pediatric cancer and receiving treatment in Omaha.
Table Grace Ministries
Table Grace Ministries operates a variety of services including Table Grace Café and Mobile Grace Food Trucks. Its mission is to offer a hand-up and give people the feeling of hope in their lives and find new opportunities for personal sustainability and growth.
Trails Have Our Respect
Trails Have Our Respect (THOR) was founded in 1996 and builds and maintains most natural surface trails and trail systems in Eastern Nebraska and Western Iowa.
Benson Little League
Founded in 1967, the Benson Little League offers T-ball and baseball opportunities to youth throughout the Omaha area. The nonprofit is completely run by volunteers who also maintain the program's facility near 69th and Pratt Streets.
Hooves and Paws
Hooves & Paws Rescue of the Heartland is committed to rehabilitating starved and neglected animals like dogs, horses, donkeys and mules.
"It's a wonderful thing to be able to create a welcoming space for people that are new in the community."
-Missy Schrock, Center for Healing and Hope Executive Director
Youth of America Charity Foundation
The Youth of America Charity Foundation works to encourage craftsmanship and construction skills in young people, giving them the ability learn a trade while improving the community.
Dr. Susan La Flesche Picotte Center
The Dr. Susan La Flesche Picotte Center honors America's first Native American doctor by restoring her 1913 hospital with an important modern purpose.
Heart Ministry Center
Omaha's Heart Ministry Center is dedicated to providing food, healthcare and a path forward for people affected by poverty.
No More Empty Pots
No More Empty Pots works to create economic resilience, regional food security and self sufficiency in the Omaha area. The group works with urban and rural partners, providing food resources and education while offering access to local fresh and prepared ingredients and food.
Flat Rock Food Pantry
The Flat Rock Food Pantry provides food and assistance to more than 300 families and individuals every month. Located 45 minutes from Scottsboro, Alabama, the rural food pantry is flooded every Saturday, helping those in need.
Boys and Girls Club of North Alabama
"To inspire and enable all young people" is the mission of the Boys and Girls Club of North Alabama, Ben Sanford Branch. Since 2003, it has provided childcare and after school programs to the city of Scottsboro.
North Sand Mountain School
The North Sand Mountain School serves 800 children, kindergarten through 12th grade. A rural school 45 minutes from Scottsboro, Alabama. Contact sports like high school football receive less than necessary support, decreasing the number of student participants because of unsafe gear.
Cahaba Shrine Hospital Transportation Fund
Located in Huntsville, Alabama, the Cahaba Shrine utilizes volunteers and customized vehicles to transport children to receive care, driving them regularly to hospitals.
Jackson County Christmas Charities
The Jackson County Christmas Charities is a long-standing support initiative in the Scottsboro area, helping families and individuals around the holidays with gifts, food and home supplies.
"Our community is involved, and our community gives back. Lozier is a huge part of that in Middlebury, and we're very grateful."
-Pam Bingaman, Middlebury Food Pantry director
Jacobs Well Ministry Food Pantry
Jacob's Well Ministry Food Pantry is an all-volunteer food pantry, operating in Jackson County for the past decade. The group prepares meals and supplies for more than 250 needy families every month, helping people all across northern Alabama.
Jackson County Rescue Squad
For more than 60 years, the Scottsboro Jackson County Rescue Squad has worked to protect and help people in immediate danger. The group has an active roster of 36 members who regularly train and prepare for emergency response, assisting police and firefighters with their specialized training.
Middlecreek Area Community Center
The Middlecreek Area Community Center is truly a focal point of central Pennsylvania. The facility supports indoor recreational activities and the state-certified childcare center serves infants, pre-K and after-school care for kindergarten through 6th grade students.
Veterans Memorial Pool
The Veterans Memorial Pool has been a longstanding feature in McClure, celebrating the sacrifice of America's military heroes while giving the youth of the area a place to play and work over the summer months.
Good Dads
The Alliance of Southwest Missouri's Good Dads program aims to break cycles of generational struggles, teaching fathers of all ages how to better interact with their children.
Charlie 22 Outdoors
Charlie 22 Outdoors works to repair one of the biggest threats to US Military veterans- mental health.
Hearts & Hammers
Hearts and Hammers pushes to make life easier for men and women who need an extra hand around the house.
Forge
The Forge program, part of the Watered Gardens operation in Joplin, Missouri, creates a safe environment for men trying to beat addiction and contribute to the community.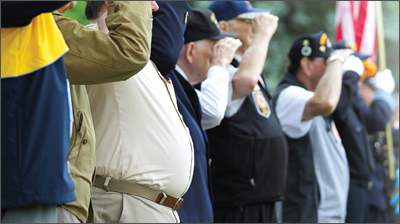 VFW Post 534
The Joplin-area VFW post has worked for veterans and family members for years, giving people a place to congregate, celebrate and gather.
"We know that providing a small contribution to someone's life relieves stresses great and small, allowing them small moments of joy."
-Rosie Logemann, Gift of Joy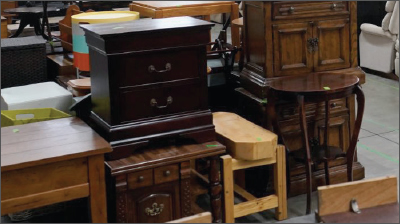 The Furniture Project
The Furniture Project works with more than 45 social service agencies which connects them with families in need. These agencies refer their clients for furniture and household equipment.
Trinity Feeds Food Pantry
Trinity Feeds is a supplemental food pantry located along North 30th Street in Omaha, Nebraska. It began serving the community in 2017, providing a shopping experience inside the pantry on the third Saturday of each month.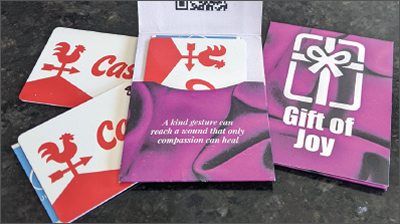 Gift of Joy
Gift of Joy started as a way for one person to bring joy to people around him in the community. It started with random acts of kindness to bring joy to people in 2020 and quickly grew to collaborating with local agencies, churches and other non-profits to serve local families.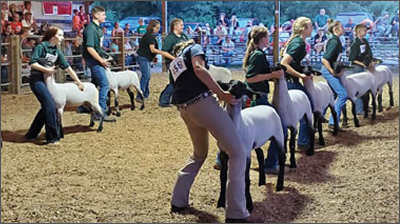 Mifflin County Youth Fair
The Mifflin County Youth Fair draws hundreds of participants and thousands of visitors to the area every August, giving FFA and 4-H members the opportunity to showcase their livestock, craft and produce skills.