A number of Lozier employees joined with other manufacturing operations in Nebraska to celebrate women in the workforce.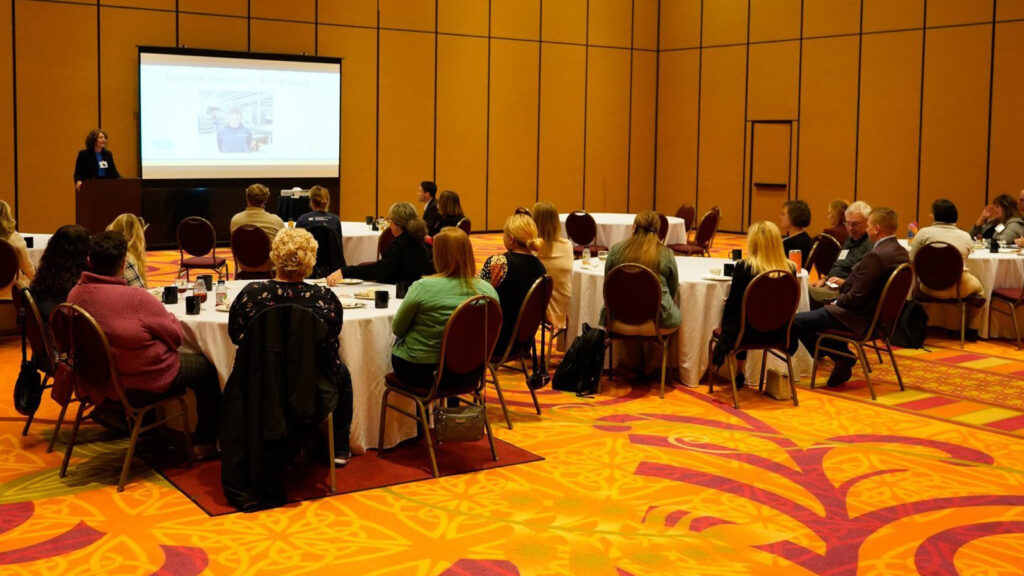 The Nebraska Women in Manufacturing chapter hosted a breakfast discussion Tuesday morning as a kickoff to the Nebraska Manufacturing Alliance's statewide summit in La Vista. The group featured a Q-and-A presentation from Ann Krause, a welding instructor at Metropolitan Community College in Omaha. Lozier and MCC have a long-standing relationship, providing scrap steel and other support for metalworking education and working together on the Sponsorship for the Trades program, offering full-ride educations for skilled trade students.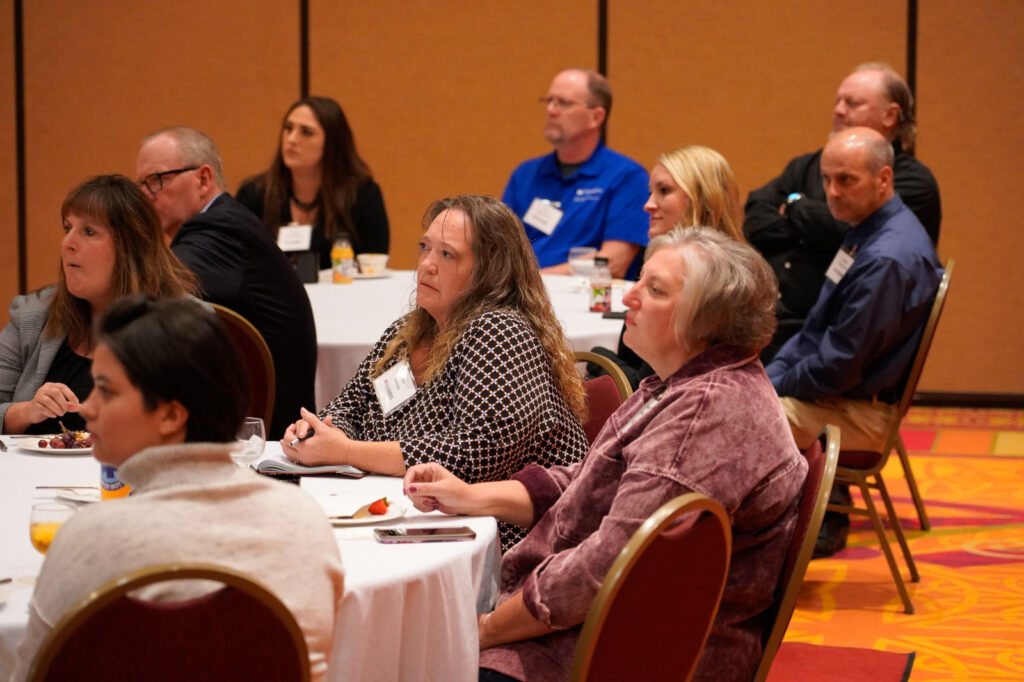 Lozier's Tammy Carlson and Hannah Bolte both serve on WiM Nebraska's board, with dozens of employees making up the ranks of the group. WiM works nationally and in a number of states to advance the mission of women in manufacturing careers, providing year-round support and resources to more than 20,000 members nationwide. WiM Nebraska is one of the five operations making up the Nebraska Manufacturing Alliance.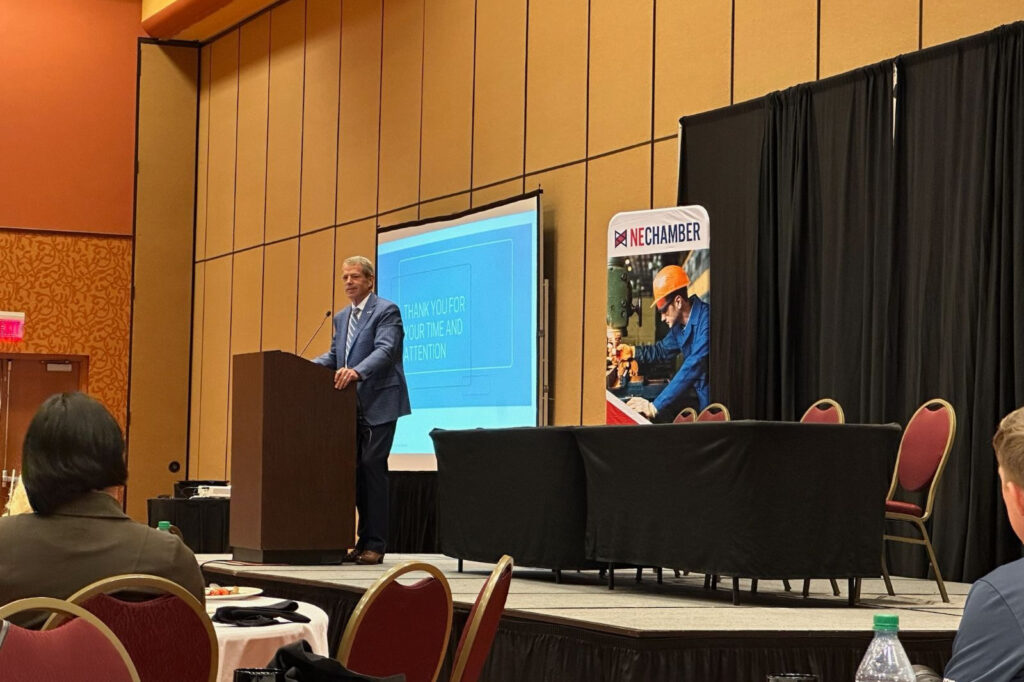 Gov. Jim Pillen addresses the 2023 NE Manufacturing Summit Tuesday afternoon.
Tuesday's event served as a gathering of ideas from manufacturing operations and employees from across Nebraska. For 15 years, the gathering has brought together industry leaders to address the future of the industry. This year's event featured Nebraska Governor Jim Pillen and the presentation of the "Coolest Thing Made in Nebraska" award.