Schools from around Nebraska picked up around 4,000 pounds of scrap metal from the OneOmaha Campus Tuesday. Plattsmouth High School in Plattsmouth, Nebraska and Ashland-Greenwood High School in Ashland, Nebraska each received 1,500 to 2,000 pounds of scrap for their Welding and Fabrication programs.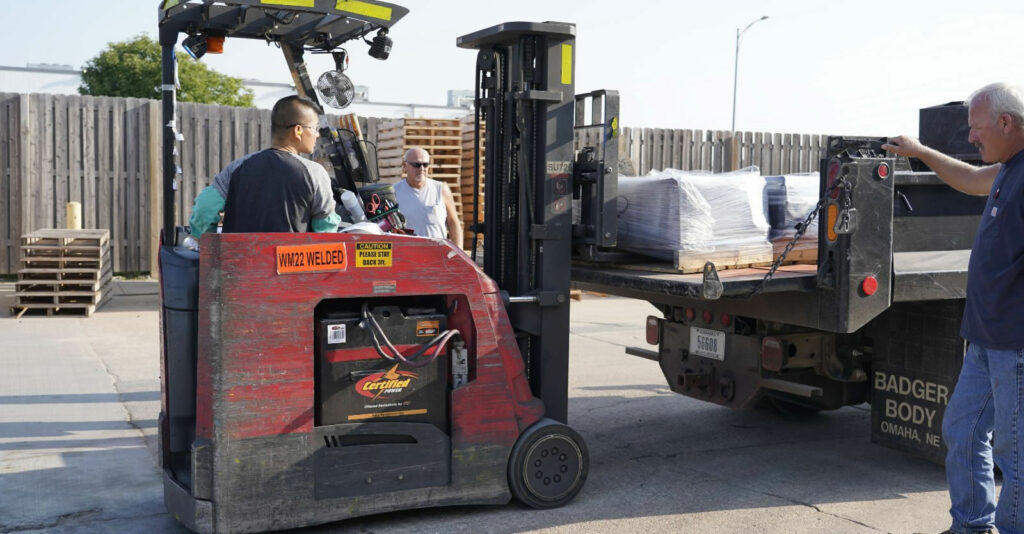 Machine Operator Thanh Nguyen loaded each of the school's trucks with scrap material, supporting welder and fabricator training in each of the high school programs.
Both schools have benefited from Lozier scrap donations in the past. Plattsmouth High School also received Lozier storage fixtures for its new Career & Technical Educational Facilities in a donation distributed over a few years. 
Ashland-Greenwood students used scrap from a previous donation to build Rocket Stoves.