The new Kiewit Luminarium, an interactive exhibit experience in Omaha, has been a success in its inaugural year, but it takes a team to keep things running smoothly. Behind the scenes, the Luminarium has a workshop dedicated to making new exhibits and the repair and upkeep of its existing ones. In partnership with Metropolitan Community College (MCC), the workshop receives critical equipment and support, but was missing some crucial training.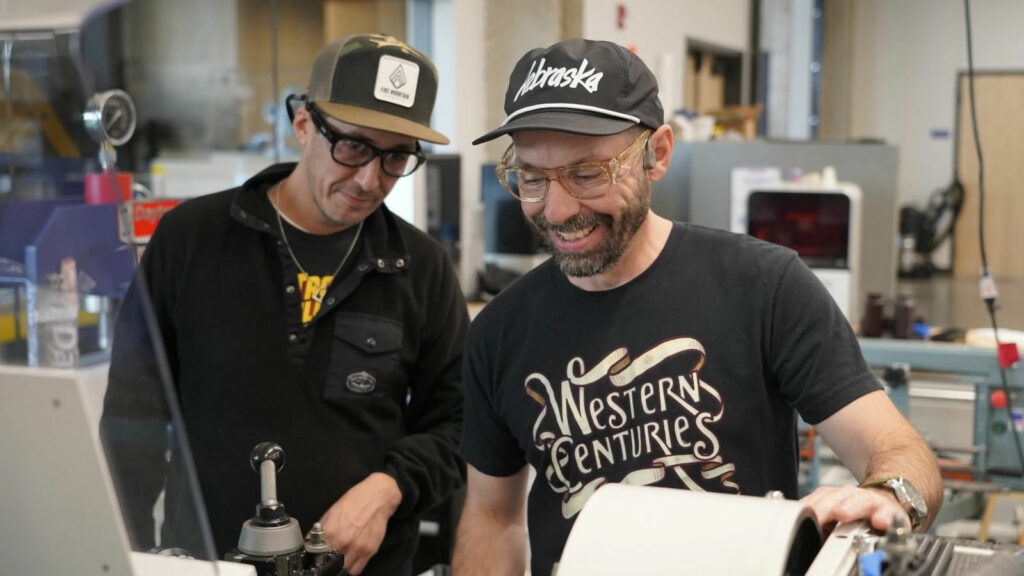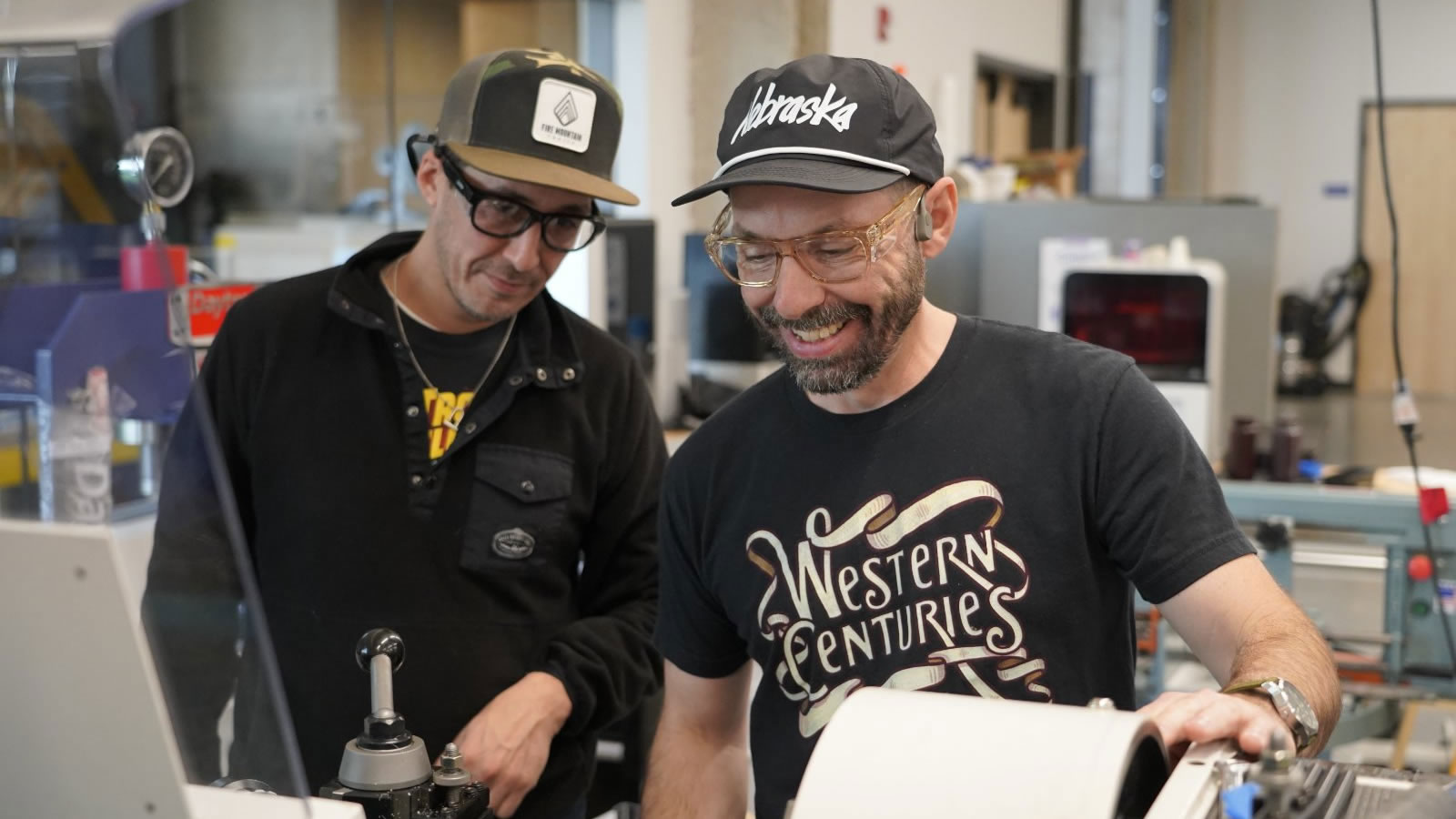 "MCC committed to establishing the shop; we want them to be able to repair anything they need," said Pam Petersen, Director of STEM at MCC. "We didn't have anyone available for training, so I called on our great partner, Lozier, and they were able to send us a highly skilled machinist."
James Fidone, Journeyperson Trainer in the North Plant Tool & Die, stepped up to the task, visiting with the Luminarium shop technicians on three occasions this summer to provide the necessary training. It wasn't an unfamiliar position for Fidone, who already trains employees at Lozier.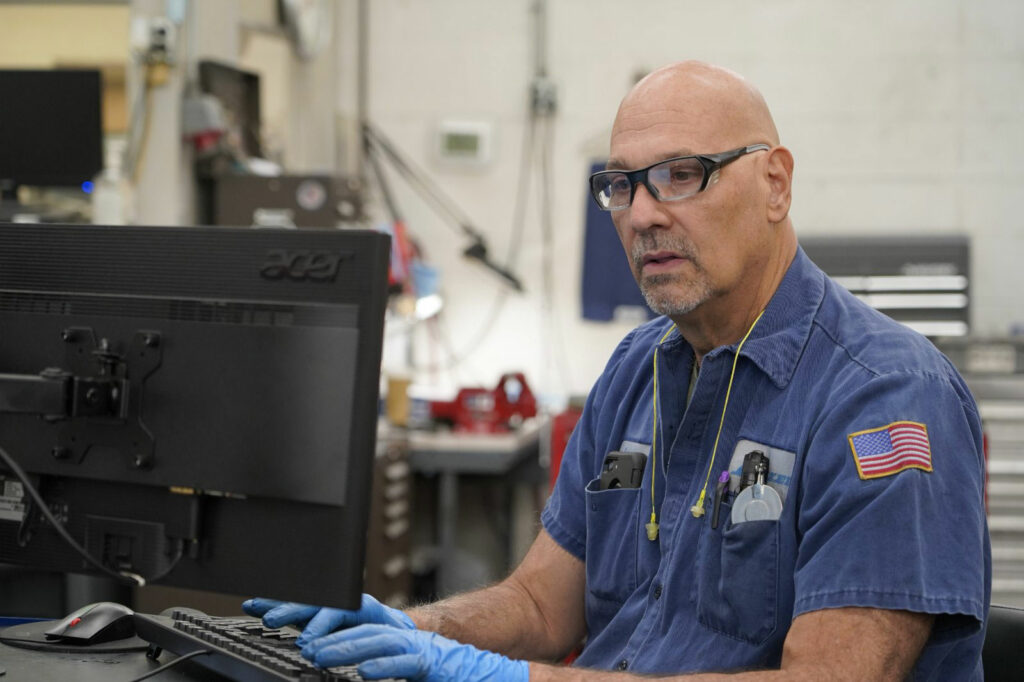 With backgrounds in woodworking and welding, the three employees in the Luminarium's workshop already had the skill, but needed the formal training on how to operate a mill and lathe.
"The parts for our exhibits are custom, if they break or need maintenance, we need to be able to replace them ourselves," said Sarah Nucci, Exhibit and Workshop Manager. "We appreciate Lozier's help; it's not something we could have gotten on our own. It helps make supporting the exhibits easier, and we are now faster and more precise."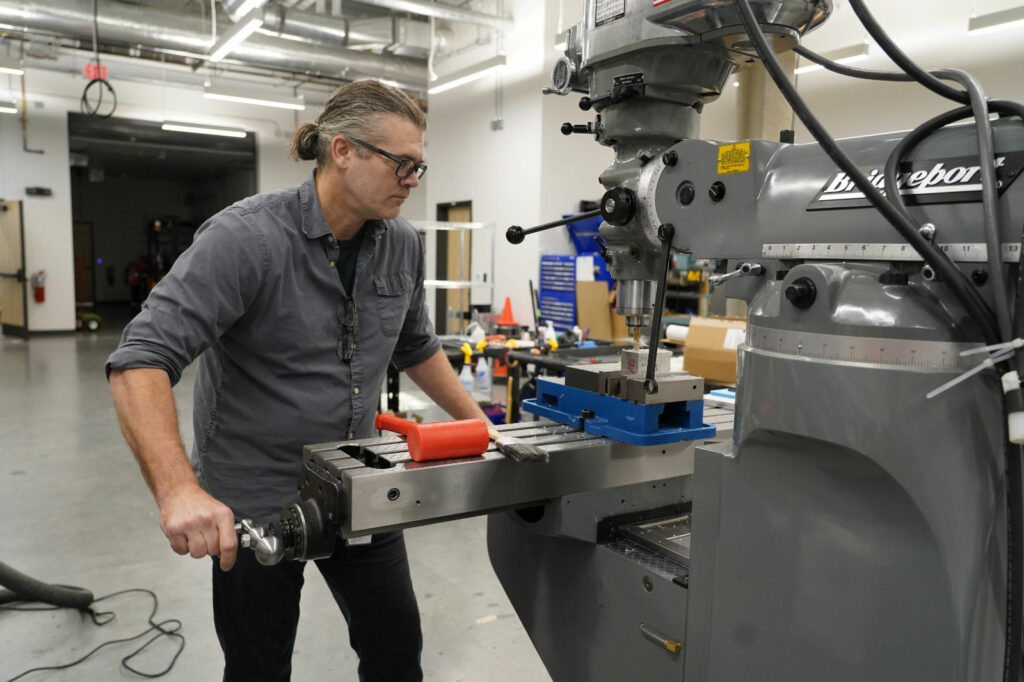 The workshop is visible to customers who come to the Luminarium for the museum experience. A large glass window separates guests from the hard-at-work professionals, an exhibit on the creative process and skilled work in progress itself. Along with the workshop, there are welding, plasma and woodshop areas that aren't visible.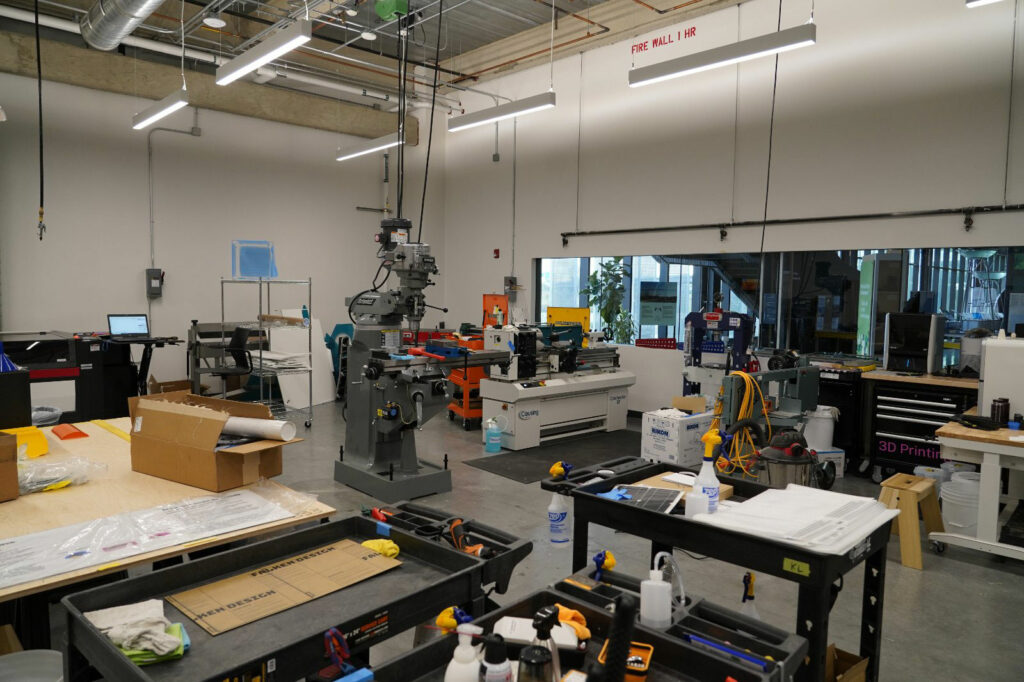 "Lozier's help was a godsend," Petersen said. "To bring in someone so skilled to do personal training on very technical machines was so helpful. I don't know how we could have done it without Lozier. Who is willing to make that commitment to bring in someone so skilled? The partnership we have is invaluable."