Tuesday, representatives from Lozier and Precision Machining Instructors met with students and parents at Omaha Public School North High School at Parent night. Recent graduates of North High and Lozier's Sponsorship for the Trades program William McNally and Angely Rivera-Reyes spoke about their Skilled Trades experience in high school and Lozier's program.
Rivera-Reyes, Journeyperson – Tool and Die in the North Plant, and William McNally Journeyperson – Tool and Die in the West Plant, spoke about their experience in Skilled Trades and advancing through Lozier's programs.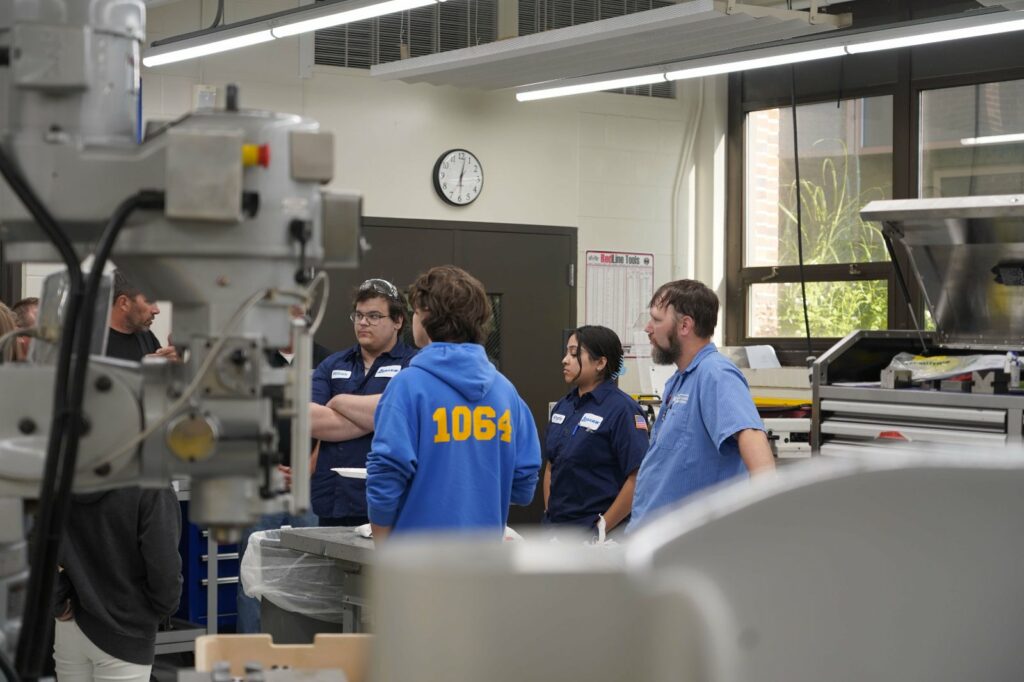 Jeff Banker, North High Precision Machining Teacher invited Lozier to the parent night to speak with students and parents interested in careers in Skilled Trades. Events like these give parents ownership in their student's success in school and insight into how the school and industry partners support student development and career readiness. Along with learning from an Industry Partner, Lozier provided dinner for attendees.
Lozier has supported the Precision Machining program at North High for a number of years with equipment and industry knowledge. In an interview about the Parent Night last year, Banker described Lozier's long-term partnership as a key part to the program's success.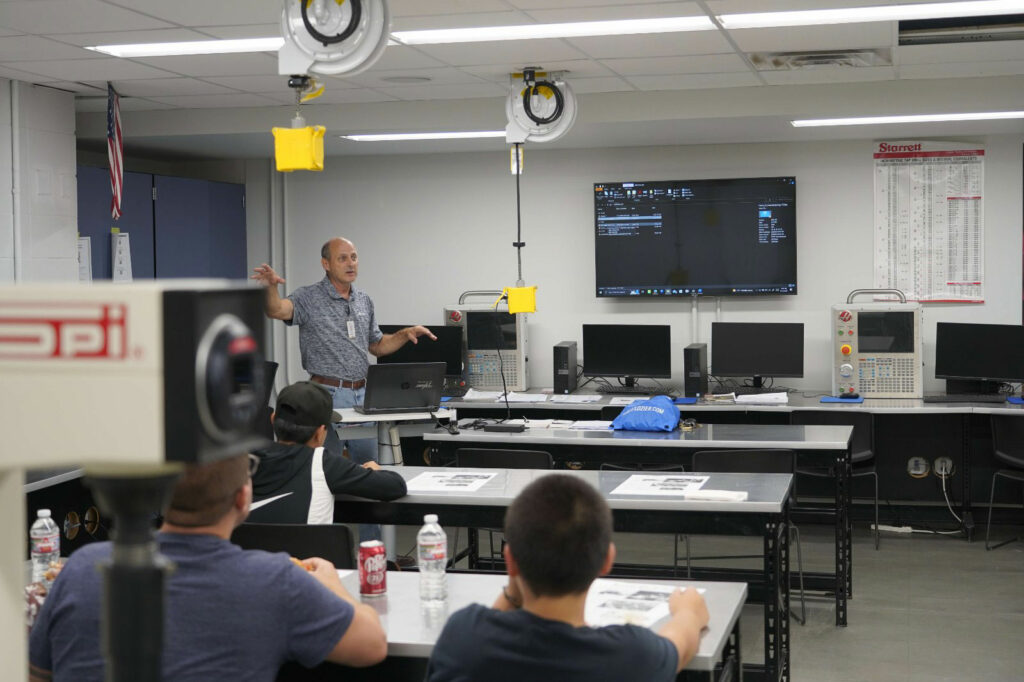 "Lozier's partnership does all kinds of help for this lab, not just in equipment but also support," Banker said. "I know they have some instructors that come to Metro and they have a lot of support in the program and it's great, a wonderful partnership."
Along with dinner provided by Lozier, Parents and students had the opportunity to ask instructors and Lozier employees questions about its programs and career in trades.