The Karen Society of Nebraska's new resource office will soon become a reality, thanks to the support of companies like Lozier.
The organization serves Karen refugees, an ethnic group of from Myanmar and Thailand, that have resettled in Nebraska. During a recent tour of the OneOmaha offices and production facilities, Karen Society of Nebraska Omaha Office Coordinator Tha Moo indicated the group is establishing a new office. With the help of Lozier Main Office Services Manager Sandy Hale, Lozier coordinated a donation of obsolete tables and chairs to aid with furniture needs for the new office.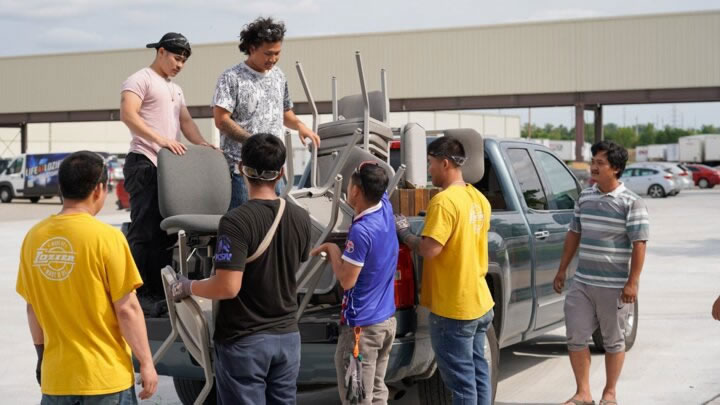 Monday, the Karen Society arrived to pick up those materials, with plenty of help from the Distribution Center. DC employees Eh Wah, Dah Htoo, Jack Miles, Aung Htet, E Paw, Moo Tor, Lay Taw and Tha Pwee all pitched in to move the material from the office and load it up for transportation.
Due to regional persecution, many Karen people fled Southeast Asia though the years, with more than 200,000 seeking refuge in the United States. With approximately 5,500 Karen living in Nebraska, Omaha is home to the largest and fastest-growing Karen populations in the country.