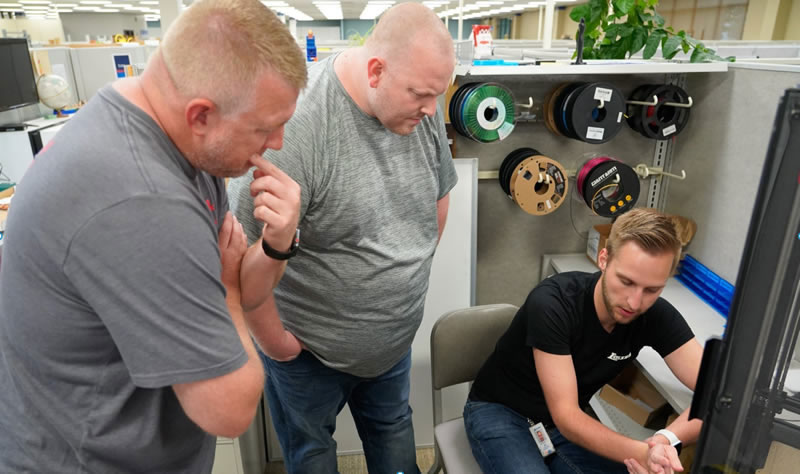 The Main Office Engineering staff made a major donation to the future of education Friday, supplying Omaha North High School with some serious hardware to support creative creation.
With the team recently deciding to upgrade its 3D printer to a new model, the group realized it needed to find a new home for its current hardware. Product Engineer I Zac Vyhlidal suggested the perfect home for the equipment, serving the students at Omaha North High School.
Staff from Omaha North arrived Thursday to pick up the equipment. Vyhlidal and Product Engineering Supervisor Andy Liesveld walked educators John Hankel and Jeremy Wiemer through the basics of equipment, including programming and setup specifics. Vyhlidal said the equipment will be a game-changer for students, giving them hands-on practice on the kind of device they'd find in the workforce.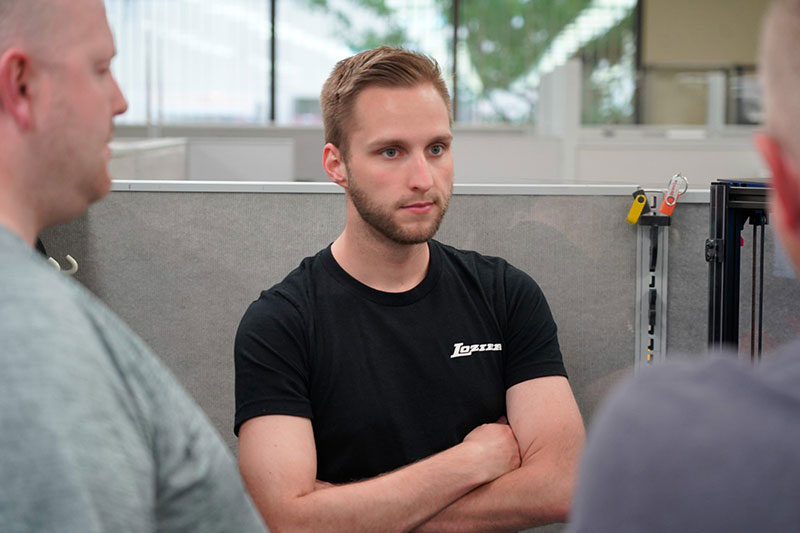 Vyhlidal answers questions from the two teachers Thursday.
"It'll be a great tool to really show the kind of logic this hardware goes through," Vyhlidal said. Wiemer agreed.
"This'll be a great way to show our students what they'll find in the workplace, not just in the classroom," he told Vyhlidal.
Omaha North is no stranger to the support and generosity of Lozier, having partnered to create the school's Precision Machining Lab.