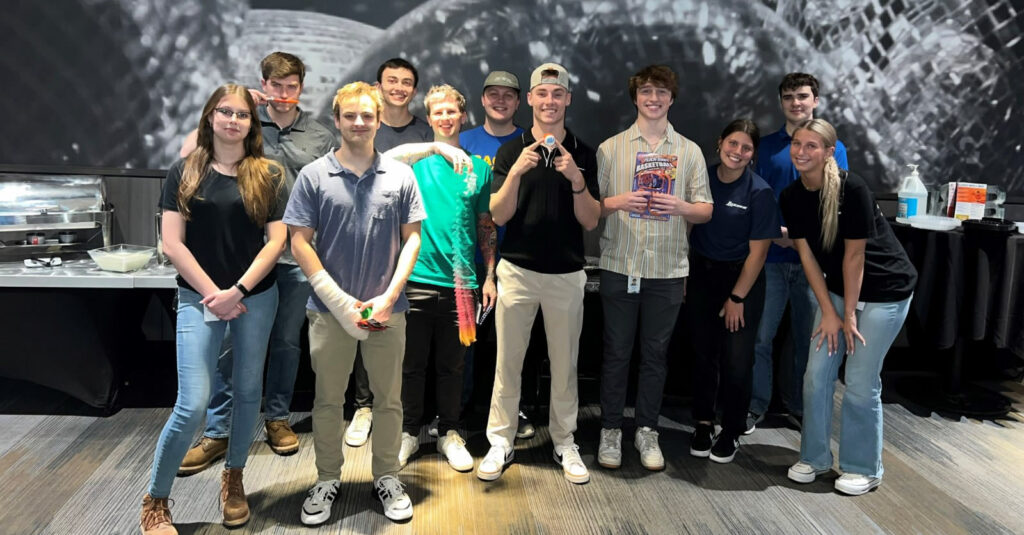 Interns from Omaha plants and the Main Office took to Dave and Buster's for food and fun Monday afternoon.
"We started in one of their party rooms with some good food and then received game cards to play at the arcade," Quality Engineering Intern Sam Peterson said.
Before leaving the arcade, Peterson and other interns were sure to spend their points, earned by playing games, at the shop, redeeming them for everything from Slinkys to sunglasses.
"I think events like this are important so everyone can get to know people outside their department or those they don't work with all the time," Peterson said. "Getting to know the mentors is a good way to see how having a job at Lozier after I graduate might look."
This is part of a series of intern events that the Lozier Internship Program organizer Kylee Hancock, HR Generalist I, hopes will strike the balance between a fun summer and real-world job experience. Interns are also paired up mentors who attend these events and are available throughout the summer.