Welder Jaida Finley lead a tour of Lozier's facilities Friday for her classmates at Council Bluffs Thomas Jefferson High School. Finley, a senior at the Iowa high school, works at Lozier through the Youth Registered Apprenticeship program.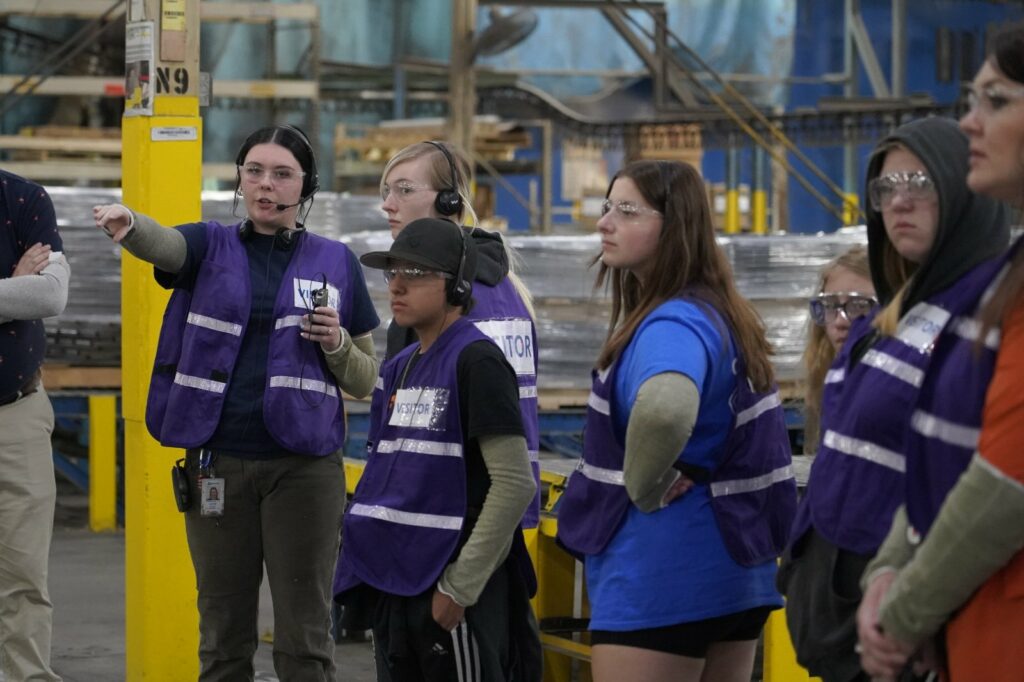 The program from the Iowa Workforce Development, allows businesses to offer professional opportunities to teens looking to pursue careers alongside classroom work. Seniors can work part-time at Lozier as they attend school, learning welding and preparing them for careers beyond graduation.
Having toured Lozier's facilities before starting the program, Finley said she appreciates her opportunity at Lozier and wanted to share it with others.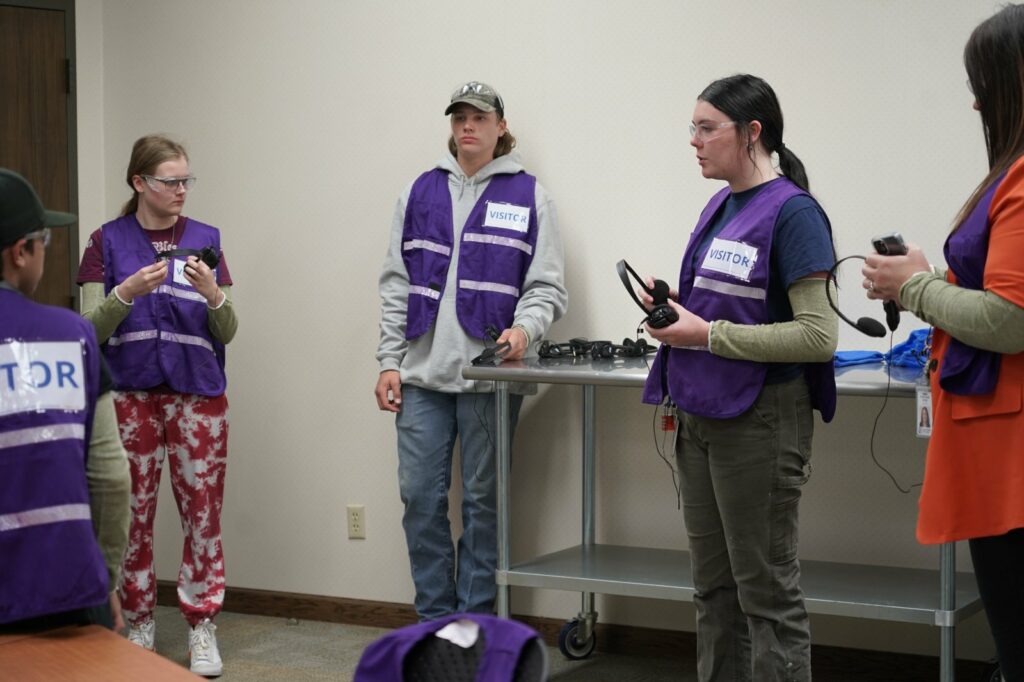 "It was a great opportunity for me to lead the younger kids at my school and give them insight to what we get to do at Lozier," Finley said. "The Registered Apprenticeship program is gives great experience and preparation for entering the workforce."
Multimedia Communications Strategist Josh Gear took the group of students through what Lozier does and the company's culture. Made up of freshmen through seniors, many from the school were taking welding courses. Gear shared opportunities like the Sponsorship for the Trades while Finley discussed her experience in the Registered Apprenticeship program.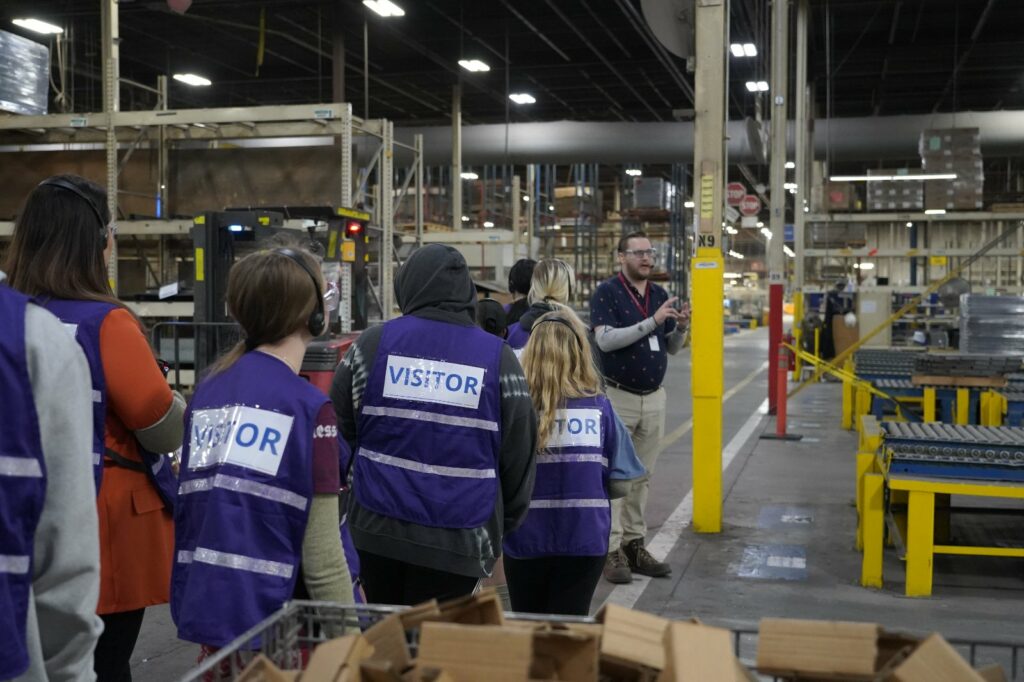 "All of the kids wanted to hear about welding and programs within that," Gear said. "Being able to hear from Jaida, a Welder and Registered Apprentice, was one of the best resources of knowledge we could offer."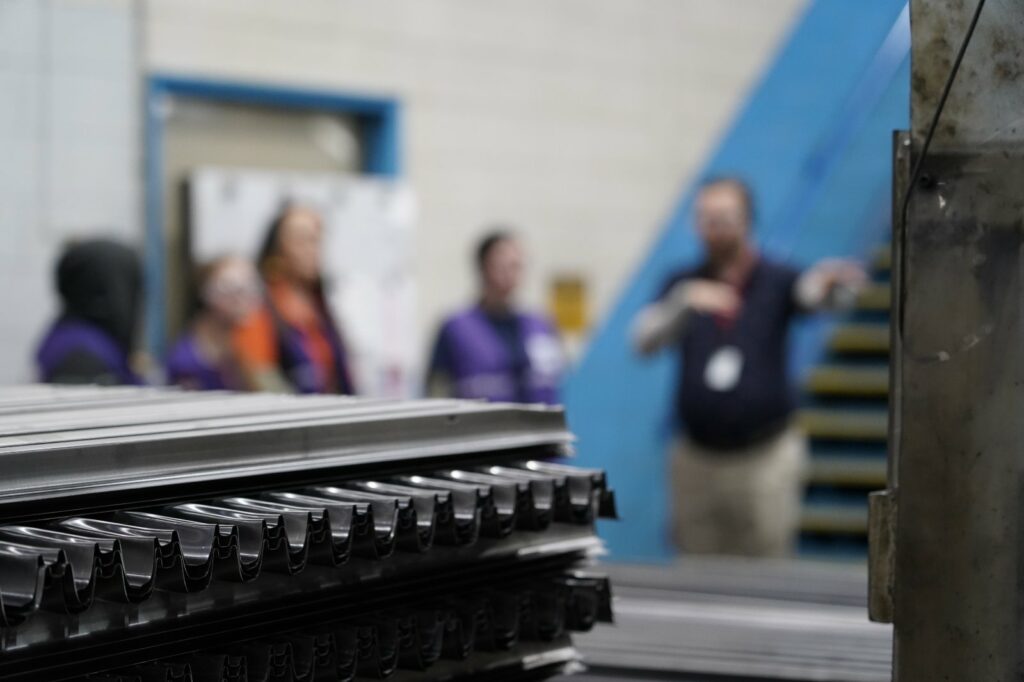 Several students from Thomas Jefferson have come to Lozier through the Registered Apprenticeship program, offering valuable, advanced experience in the skilled trades.